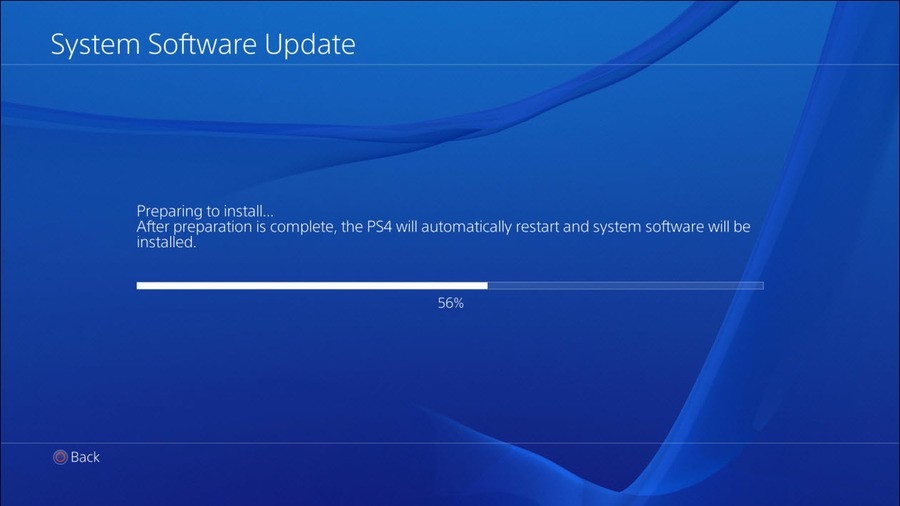 You wait weeks for a hint at what features PlayStation 4 firmware update v2.50 will include, and then everything arrives at once. Sony invited PlayStation MVP members to a secret beta test yesterday – but the headline news hit the web within hours. Now we have access to the full list of system software updates that will be available as part of the manufacturer's anticipated overhaul.
Suspend/Resume is in, as previously revealed, as is a new 'Accessibility' setting which will allow you to remap the buttons on your DualShock 4 controller. Other enhancements, however, include numerous improvements to the Trophy system, allowing you to sort, delete, and even capture screenshots from the exact moment that you earned a particular trinket.
Share Play will now support 60 frames-per-second, too, while Facebook friends will be handily displayed in the 'Players You Know' area. There'll be a shadow effect available for fonts which should help with some of the system's slightly more garish themes, while there'll be more space for you to introduce yourself on your profile.
There'll also be a new 'Discovery' section, which will acclimatise newcomers to all of the features of the PS4. Of course, it's worth noting that all of this is subject to change, as it's merely in beta right now. Do you like what you're seeing nonetheless? Peruse the full changelog, and then let us know in the comments section down below.
PS4 Firmware Update 2.50
Main Features
The system can now enter rest mode without closing any applications. You can adjust this setting in [Power Save Settings] > [Set Functions Available in Rest Mode].
[Accessibility] has been added to [Settings]. You can adjust accessibility settings such as zooming and button assignments.
Trophies
You can now delete trophies with 0% achievement progress.
[Earned Date], [Not Earned], and [Grade] have been added as sorting options for trophies. You can also sort by [Earned Date] and [Not Earned] options when comparing trophies with other players.
You can now search the Internet for details about trophies from the options menu in [Trophies].
Screenshots of scenes when you earn trophies are now saved automatically. You can view saved screenshots in [Capture Gallery].
You can now share trophy details and screenshots. Select the trophy you want to share details about in [Trophy], and then press the Share button.
Share Play
You can now test the host's connection speed when starting Share Play.
You can now enjoy Share Play at 60 fps. A host in a party can adjust the setting in [Party Settings] > > [Frame Rate].
A user who is running version 2.50 or earlier on their system cannot use Share Play with someone who is running version 2.50 beta on their system. Users who are both running system software version 2.50 beta can enjoy Share Play.
Other
Users who are your Facebook friends can now be displayed in [Players You May Know].
You can now send real name requests in addition to Friend requests to users who are currently not on your Friends list.
You can now apply a shadow style for text in [Themes].
You can now enter up to 140 characters for your self-introduction.
If you enter 22 characters or more for your self-introduction, only 21 characters will be displayed on a PS4 system running system software version earlier than 2.50.
You can now use the touch pad to operate playback of videos on discs.
[Discover] has been added to introduce users to PS4 system features. You can view information about features in [Notifications] > [Discover].
Remote Play cannot be used with a PS Vita system running version 3.35. A system software update for the PS Vita (to be released later) is required.
[source twitter.com, via gematsu.com]