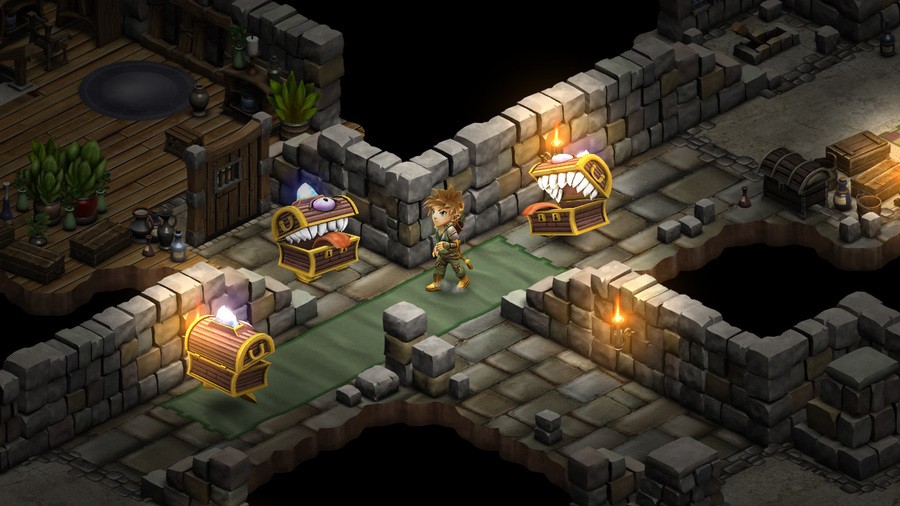 The solo questing experience of the JRPG-inspired Rainbow Moon managed to steal our hearts when it launched on the PlayStation Vita a few years back. And to this day it's still able to enthral those late to the party, following its addition to this month's PlayStation Plus lineup. Of course, if you've already seen everything that the original had to offer, then you may be looking for something new – and that's where Rainbow Skies comes in.
Now settled on a 2015 release date for the PlayStation 3 and Vita, the title isn't actually a direct sequel to the first game at all. While not set in the same world, it builds upon the existing release with a few extras sprinkled on top. For example, rather than simply slaying the enemies that traverse the land, you'll now be able to tame them, while buildings will be fully explorable, and there'll even be minigames that resemble whack-a-mole.
If you want a sneaky peek, make sure to check out the trailer below. Are you ready for some new conquests, or are you joining this writer's rush to finish the first adventure? Let us know in the comments section below.
Update: Whoops, this article originally said that Rainbow Skies is due out later this year. Actually, publisher Eastasiasoft has committed to a 2015 release date, so you have a little extra time to finish off its predecessor first.
[source blog.us.playstation.com]