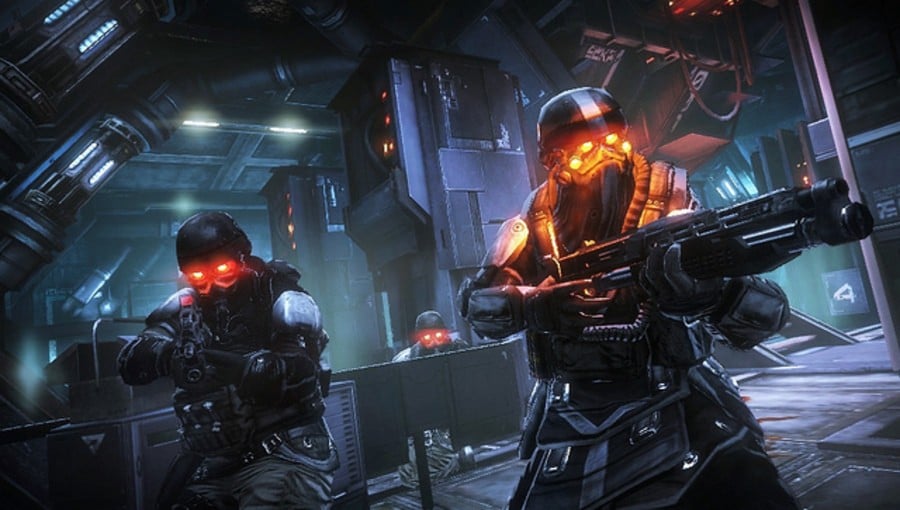 We're not entirely sure why Sony's opted to delay the PlayStation TV for a month in Europe, but those of you in North America will be able to wrap your hands around the nifty little microconsole starting from tomorrow. And in order to celebrate that momentous occasion, Guerrilla Cambridge has deployed a timely patch for Killzone: Mercenary, which will make it fully compatible with the diminutive device.
The update – dubbed v1.11 for those interested – tweaks some of the touch controls, and even adapts the button prompts that you'll encounter in the game. There's also been a bit of behind-the-scenes balancing. "Knowing that Vita players will play directly with PlayStation TV players online, we've worked hard to ensure that the game is balanced for both parties, without either one having a competitive advantage," technology director Matt Porter explained on the PlayStation Blog.
Guerrilla Cambridge's unparalleled post-release support has also extended to another feature: a restart-from-checkpoint option. Previously, if you wanted to shut the game off mid-mission, you'd lose all of your progress – but now you'll be able to save more regularly, making the release a little more handheld friendly. Will you be re-playing the portable first-person shooter on your PlayStation TV? Broadcast yourself in the comments section below.
[source blog.us.playstation.com]