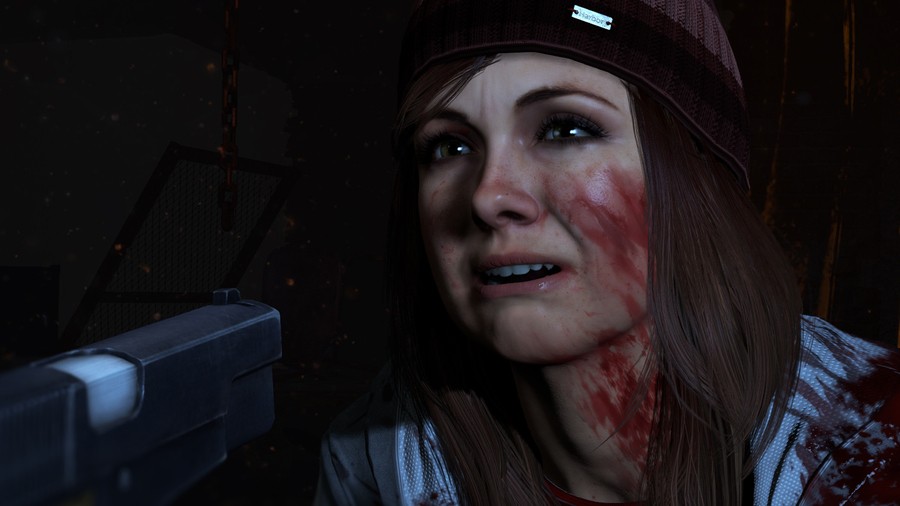 Until Dawn is starting to sound more like Heavy Rain by the second, which should come as particularly pleasant news to fans of Quantic Dream's game. As part of a presentation in Cologne this week, Supermassive Games detailed how its next-gen horror escapade has evolved since starting life as a PlayStation Move title on the PlayStation 3 – and that includes an all-star cast and some seriously impressive character models.
The game itself, though, is all about choice, which is something that the developer is referring to as the Butterfly Effect. According to the British studio, there are quite literally thousands of different play paths in the game, and hundreds of potential endings. Presumably, that means that you're going to get slightly different permutations for each eventuality.
And the decisions here can be drastic: you may have to choose to kill one of your buddies in order to save your own skin, for example. There are eight total characters that you'll play as throughout the game, but if one of them pegs it, then the story will simply continue without them. Is this starting to sound at all familiar yet?
It all seems intriguing from a marketing perspective, but it'll be interesting to see whether the game's decisions do actually matter; titles like The Walking Dead give you the illusion of choice, but when you really analyse what's happening, you realise that you're being funnelled down one path anyway. If the folks at Supermassive can overcome that challenge, then this could be very exciting.
[source destructoid.com]