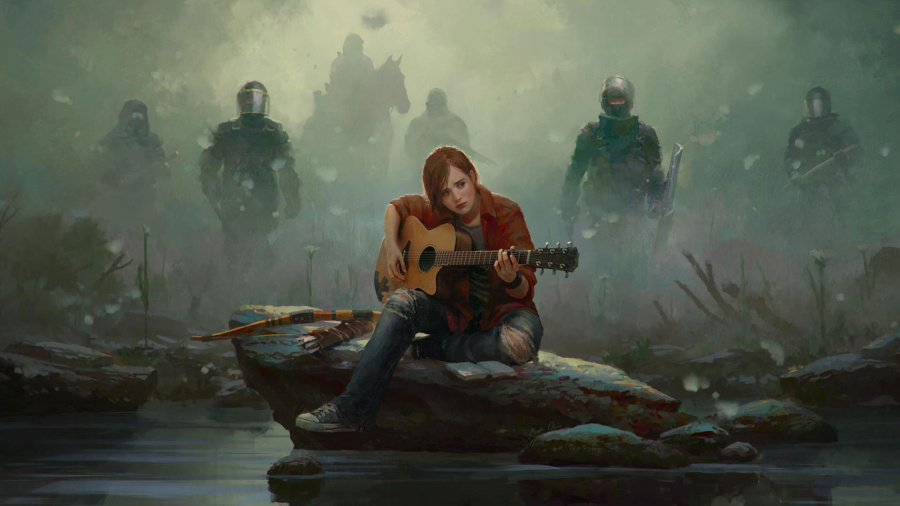 The audience at the incredibly self-indulgent – but dare we say deserved – The Last of Us: One Night Live stage show were treated to an extra special scene last night that didn't even make it into the online stream. The epilogue – which was written by creative director Neil Druckmann – ultimately got cut from the game, but those in attendance at the Santa Monica theatre production got to see it play out in full. Spoilers follow, so stop reading if you haven't played the title yet.
According to eye witnesses – there is literally no video footage of this anywhere – the scene is set some time after the conclusion of the main campaign, and sees Joel and Ellie now living at his brother Tommy's fortress. The former is dating a woman named Esther, while the latter is still acting a little cold after the events at the end of the game. Joel reveals that he's acquired Ellie a guitar as a gift, and promises to teach her how to play.
He then performs a little ditty. It's suggested that the song was originally written for Sarah, his daughter, but he's now changed its focus to Ellie. The two then share a joke, before the curtain closes on the story. Those in attendance reckon that it would have ended the game on a more positive note, which perhaps explains why it was removed. Either way, it's nice to have the teensiest glimpse into the duo's lives after the conclusion of the core narrative.
[via eurogamer.net]