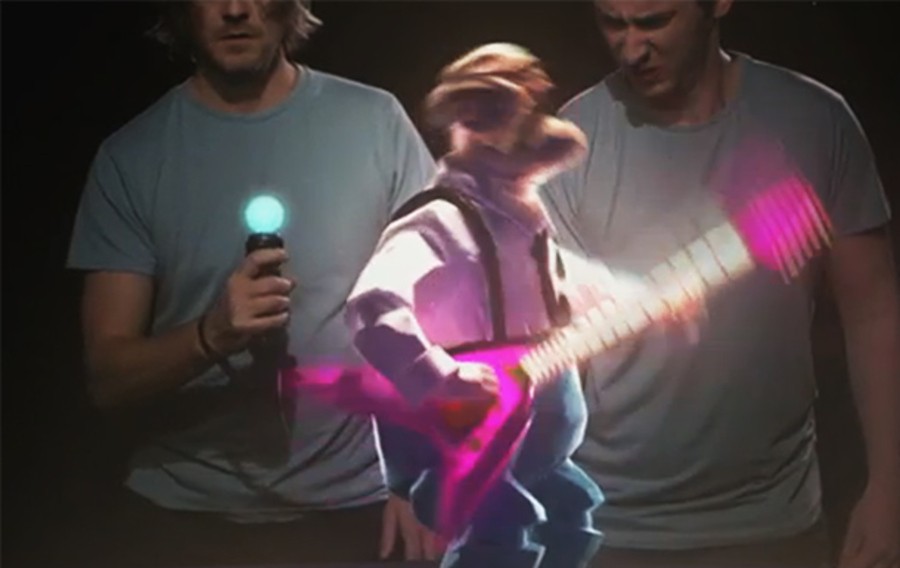 Media Molecule's been curiously quiet since the release of underrated PlayStation Vita exclusive Tearaway last year, but it has started to get a little more vocal over the past couple of weeks. Whether that signals some kind of impending GamesCom announcement remains to be seen, but even if the British studio does skip the European show, at least you can indulge in this sneak peek at its upcoming PlayStation 4 game.
Entitled simply 'Embrace Your Mistakes', the developer writes that the below video contains a rendering error caused by its unannounced next-gen release. "Consider it an exclusive peek at our new game if you like; it's not particularly revealing, but it is fun, that much we guarantee... mostly." It looks to us like the faces glimpsed during the disco inferno are similar to the ones that the quirky firm showed during its puppet show a couple of years ago, but we may be imagining things.
Either way, we'd argue that the increased noise coming out of the Guildford-based company hints at some form of impending announcement. Only recently it Tweeted that it had completed milestones on its project, and with Worldwide Studios president Shuhei Yoshida teasing big new announcements for next month's major convention in Cologne, well, watch this space...
[source youtube.com]