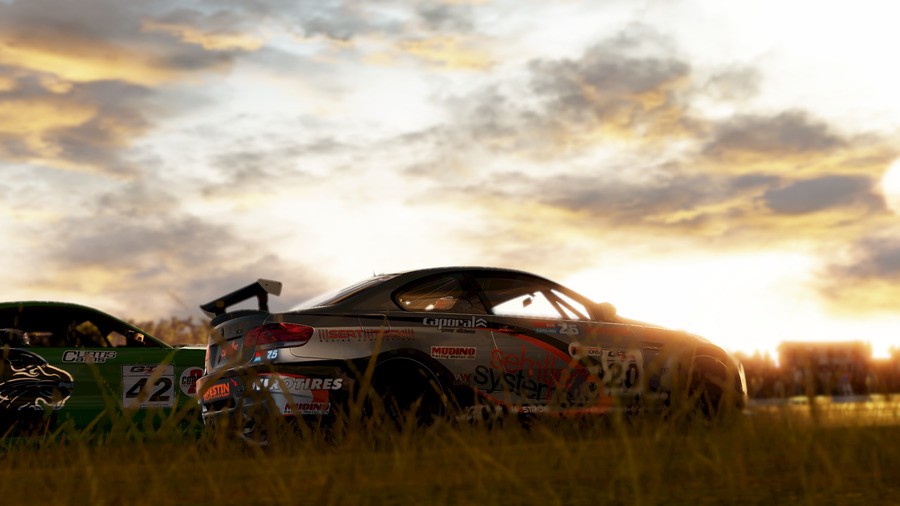 Slightly Mad Studios is certainly living up to its name with these outstanding images of PlayStation 4 simulation Project CARS. The next-gen racer has been in production at the British-based studio for some time now, but is finally on track for a November release on Sony's latest system. And in order to celebrate the impending arrival, the company has steered creative director Andy Tudor towards the PlayStation Blog in order to share a few firm details.
"Back when we were conceiving the idea, we knew that we wanted to create a racing game that covered a wide range of different car types and motorsports, and gave you the freedom to play and experiment with them however you wanted," he explained, adding that the title will also feature an authentic physics engine, as well as a dynamic time of day and weather system that will allow you to recreate "realistic race weekends".
The interesting thing about the release is that it's been partially funded by fans, and those backers have had a direct influence on its design. "They're people like you that are looking for the next big thing, have been playing games all their life, and are finally making the racing game of their dreams," Tudor continued. "As we've said for a while now, this is a racing game for racers, made by racers… it's your game."
So, what else do you need to know? Well, as evidenced by the embedded images, it's been built with the utmost care and attention, with vehicles lovingly rendered down to the millimetre. However, it's not just the graphics that the developer has invested a significant portion of time into, as the audio will also be exact, recreating every hiss, hum, and pop that you'd heard in each real world vehicle. "Others may say similar, but they don't come close to the attention to detail that we've put in."
Even better, the studio claims that it's targeting 60 frames-per-second on the PS4 – a benchmark that exclusive racer DriveClub has controversially missed. And moreover, the developer's promising full compatibility with the platform holder's Project Morpheus virtual reality headset. "Finally, you're going to really feel what it's like sat in the driving seat of a high performance machine as you look around the cockpit," Tudor concluded.
Is the team talking your language? Is all of this making your internal engine purr? Put your foot down in the comments section below.
[source blog.eu.playstation.com]