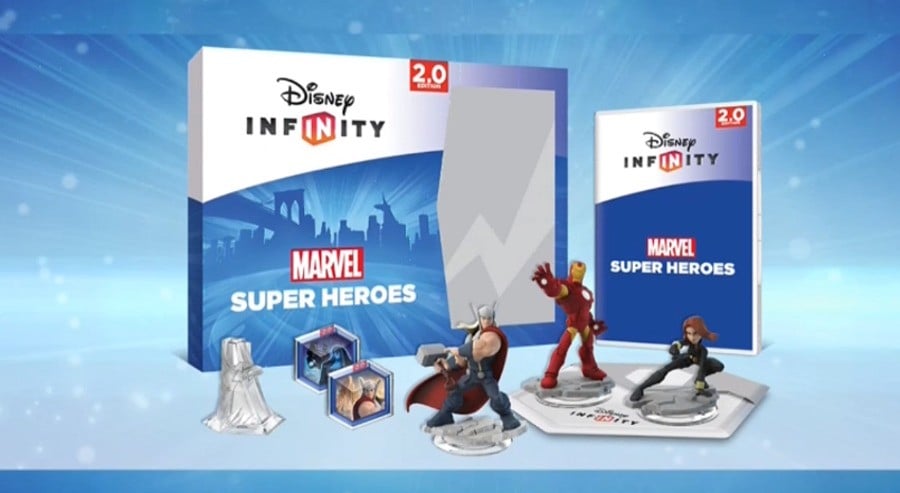 The game-cross-toy genre is still alive and kicking, with the bigwigs at the House of Mouse announcing Disney Infinity 2.0: Marvel Super Heroes for the PlayStation 4 and PlayStation 3 earlier today. A sequel to last year's Skylanders-inspired playbox, the title will focus on the various icons from its wholly owned comic book universe.
As with its predecessor, the release will come with various playsets featuring different recognisable figurines. So far, the firm has announced six of these: Hulk, Captain America, Hawkeye, Black Widow, Iron Man, and Thor. The last three characters will be available as part of a new 'Starter Set', which will be bundled with a copy of the game.
You'll be able to play through different campaigns as these superstars, with the likes of Spider-Man, Loki, and even MODOK on the way. The narrative is being penned by classic comic book writer Michael Bendis, with the scribe promising that future stories will "blow your mind". Power discs will also make a return, allowing you to call in allies and more.
Furthermore, you'll be able to bring your characters forward from the previous game, and use them in the Toy Box mode, which has been expanded to allow for the creation of interiors and more. The level cap of all existing figurines has been increased as well, with an upgraded skill tree also available for greater character customisation.
Don't just take our word for it, though, as our friends over at Family Gamer TV have a lot more to say about this announcement. There's a broader overview, as well as more specific gameplay information in the videos embedded below. The big question is: have you got a home big enough to host your growing toy collection?
[source youtube.com, via youtube.com]