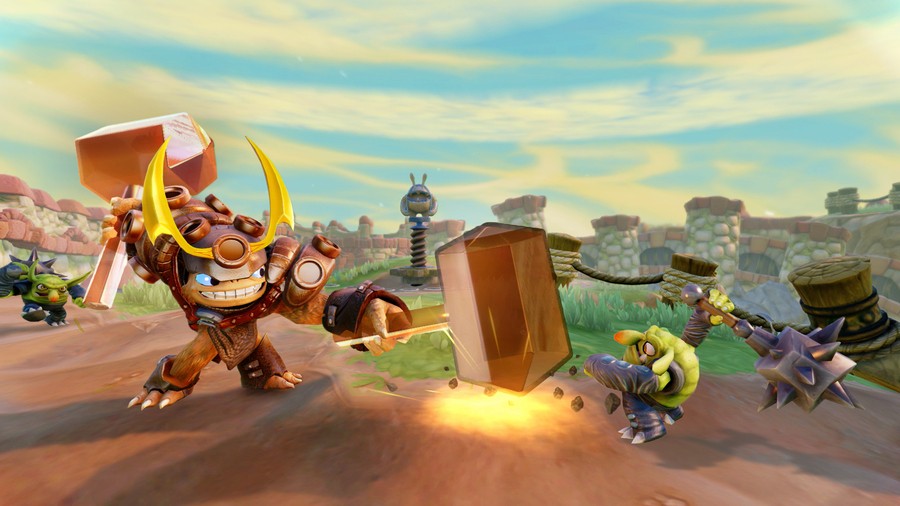 If there's one thing that we love more than video games, it's video games with dozens of physical toys attached to them. Family Gamer TV recently attended the Skylanders: Trap Team launch event in London, and caught up with Jeff Poffenbarger, who's the executive producer on the game. He outlined the new Trapping features found in this year's title – turn your attention to the video for more – while also outlining why Activision opted to demo the game on the PlayStation 4.
The developer stated that Toys for Bob opted to "show it off on the PS4 because it looks good on a big screen". He continued: "On all of the platforms, the quality of experience is about the same. A PS4 or Xbox One is going to run a little bit faster than the Wii, but we want the experience to be the same across all platforms."
Despite this, it will be Beenox rather than Toys for Bob looking after the PS4 version this year, with the PlayStation 3 edition being kept under the watchful eye of the main developer. What do you think of this new entry in the series? Are you tired of titles with physical toy components? Let us know in the comments section below, and don't forget to keep an eye on the Skylanders: Trap Team playlist for more information about the new game.
[source youtube.com]