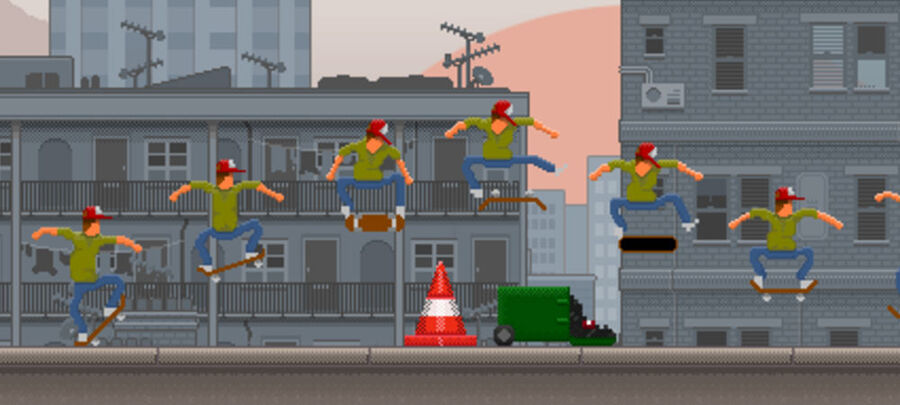 Following last month's summer time release announcement, indie developer Roll7 has hinted at the launch date for skateboarding sim OlliOlli on both the PlayStation 4 and PlayStation 3. Speaking with Den of Geek at PAX East, director Simon Bennett said: "We are looking at 22nd July, which is my birthday."
Considering how well OlliOlli operates on the Vita, it may come as a surprise that the handheld wasn't necessarily something that the London-based developer had initially considered. In an interview with BeefJack, boss Tom Hegarty said: "Our mission had been to get onto consoles. We hadn't picked out a particular one, but when [Sony] mentioned the Vita it just seemed like a perfect fit – especially with the demo that we had done on iOS."
He continued: "Although it's not exactly the same kind of screen resolution and size, we could see the way that it could scale to fit the Vita screen. When we started developing it, we were really pleased at the way that it worked out. We feel that the game fits on [the handheld] so nicely." Spanish port shop BlitWorks is handling the transfer from Vita to PS4 and PS3, so OlliOlli will no doubt fit nicely on the big screen, too.
[source denofgeek.us]