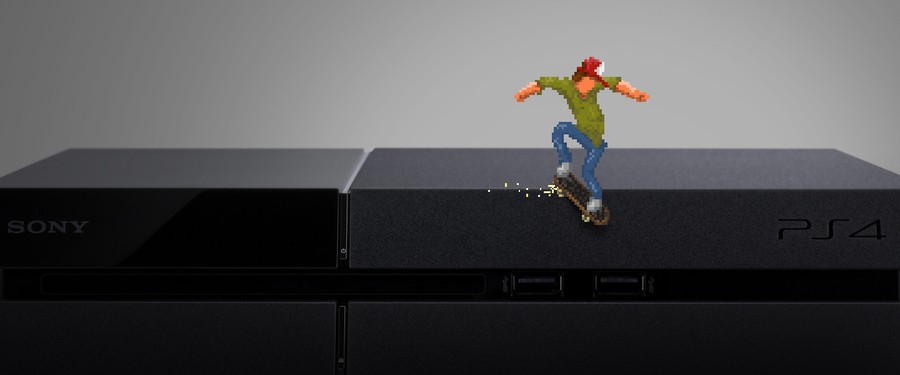 Roll7's ace arcade skateboarding sim OlliOlli is set to grind the gears of both the PlayStation 4 and PlayStation 3 this summer, the London-based outfit has announced. Following the surprise success of the PlayStation Vita game, the company has opted to team up with Spanish studio BlitWorks to bring the tricky title to Sony's home consoles.
"We already have a first playable version up and running on the PS4 and a big screen, [and] it's like our little OlliOlli grew up and got some balls," explained 'general dogsbody' Simon Bennett on the PlayStation Blog. "It really feels amazing on the DualShock 4, too." The title was as tight as a Pepsi screw cap on Sony's portable platform, so we're excited to see how it translates to a full controller.
In addition to the re-release, the developer is also working on a patch for the handheld version, which will purportedly "put a smile" on some people's faces. We're guessing that this is full leaderboard functionality, as the original game didn't allow you to compare your best runs with friends. Are you eager to hop back on your board? Shove-it in the comments section below.
[source blog.eu.playstation.com]