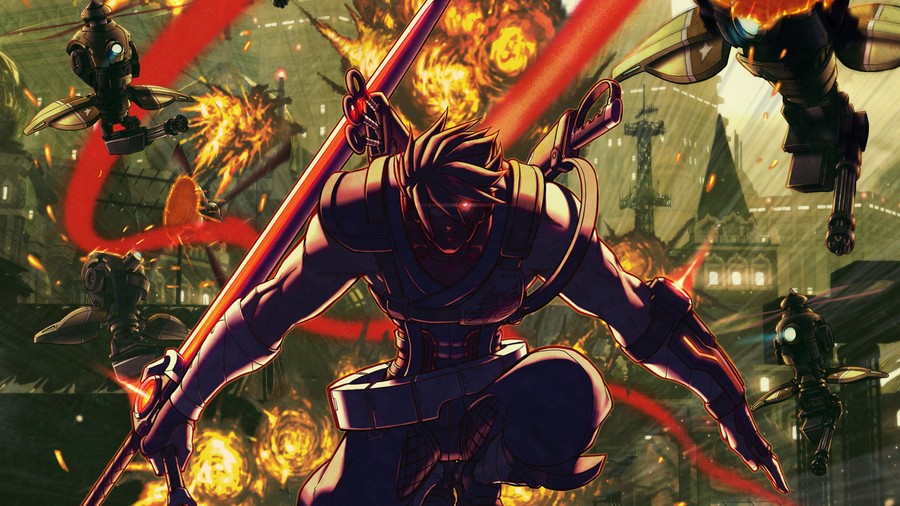 Double Helix Games is a developer that's on the rise. Or at least, it was. Having dallied around with awful movie tie-ins such as G.I. Joe: Rise of the Cobra and Battleship, the company – made up of former Foundation 9 employees – got the opportunity to flex its creative muscles with Microsoft's recent Killer Instinct reboot and Capcom's upcoming Strider re-imagining for the PlayStation 4. However, the upcoming Metroidvania may mark the last time that you see the outfit's logo on a Sony system.
In a surprise report overnight, Tech Crunch claimed that the Californian company had been acquired by online retailer Amazon. The giant has since confirmed the news, stating that the purchase is part of the firm's "commitment to [building] innovative games" for its customers. Of course, more likely is that it really is moving ahead with its plans to produce an Android-powered micro-console, which has been rumoured for months. At least it learned from competitor Ouya that you actually need content to succeed.
The good news is that the Kindle manufacturer is not going to prevent the studio from supporting its upcoming projects, meaning that the abovementioned hack-and-slash should get the post-release support that it deserves. Still, that earlier than expected release date is starting to make a lot of sense now, isn't it? Has this news struck you like a bolt out of the blue, or have you been quietly anticipating Amazon's entry into the video games space? Cut a thought into the comments section below.
[source techcrunch.com]