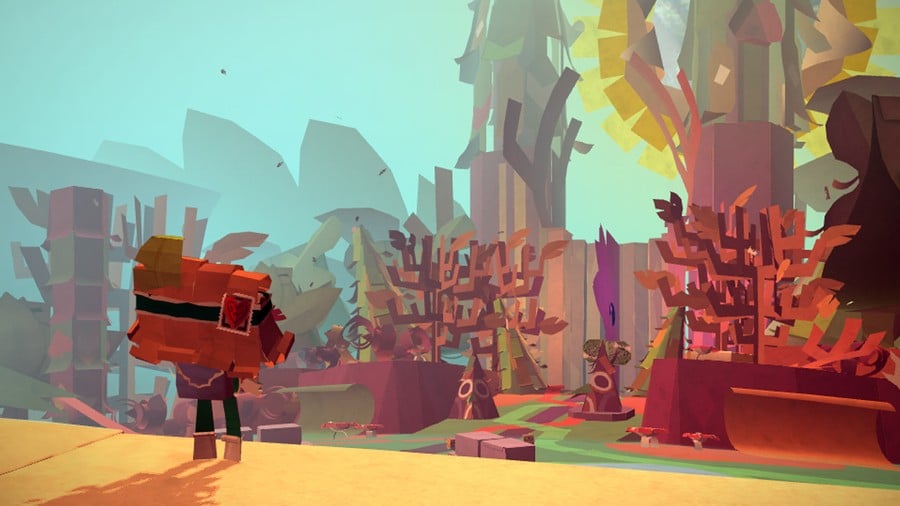 Paper-based platformer Tearaway was assembled in the picturesque British town of Guildford, so it's perhaps not overly surprising to see it recognised in this year's BAFTA awards. Still, the underappreciated adventure has excelled a little more than even we expected, accruing an incredible eight nominations across various categories.
The brilliant PlayStation Vita exclusive is up for Artistic Achievement, Best British Game, Best Family Game, Best Game Design, Best Game Innovation, Best Mobile & Handheld Game, and Best Music. It's also in the shortlist for overall Best Game, where it will face off against fellow Sony published product, The Last of Us.
Unsurprisingly, it's Naughty Dog's survival opus that's leading the charge, with a whopping ten nominations in total. Grand Theft Auto V is sitting just behind the PlayStation 3 exclusive with nine. Other noteworthy titles include Beyond: Two Souls, Ni No Kuni: Wrath of the White Witch, and Tomb Raider, which are all up for more than two nominations apiece.
The winners will be announced on 12th March as part of a glitzy celebration anchored by comedian Dara O Briain. You can peruse the full list of nominations through here. Who do you think will runaway with the most gongs? Do you think that it's finally time for Media Molecule's miniature escapade to shine? Fold with us in the comments section below.
[source bafta.org]