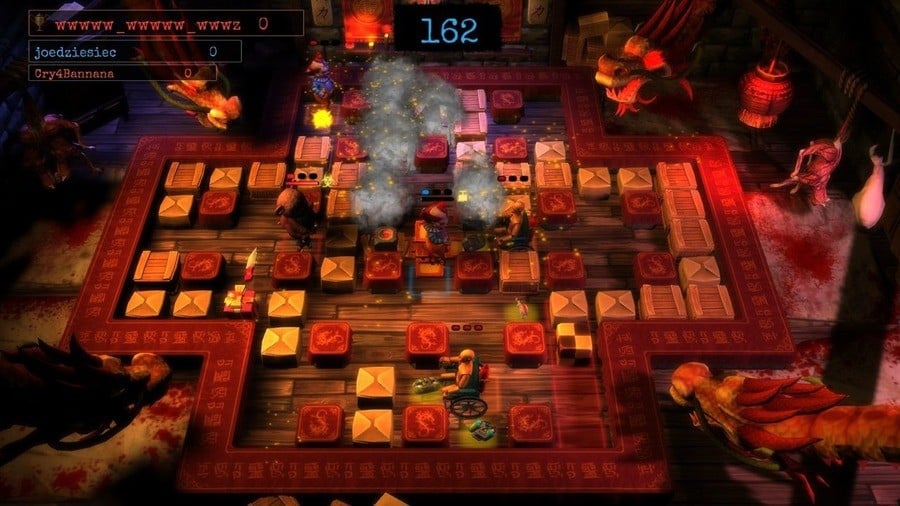 Fans of madcap multiplayer experiences similar to Bomberman will be excited to learn that Basement Crawl is set to take the short journey upstairs to the PlayStation 4 next week. Despite being ready to deploy then delayed days later last month, it seems that Polish developer Bloober Team is finally ready to release the perverse punishment simulation to the world.
For those out of the loop, the title sees you assuming the role of one of four decidedly bizarre characters, and attempting to bring down your enemies in enclosed battle arenas. The game will sport both four-player local multiplayer and an online deathmatch option if all of your real friends think that you're a bit strange. There'll also be a single player campaign if you're feeling a little 'forever alone'.
As already alluded, the game's set to cackle like a maniac on Sony's next-gen console from 25th February in North America and 26th February in Europe. It'll cost you £7.99/$9.99, which is actually rather reasonable considering the price of some of the other digital titles currently available on the recently released machine. Are you planning to make a date with death? Trap us in the comments section below.