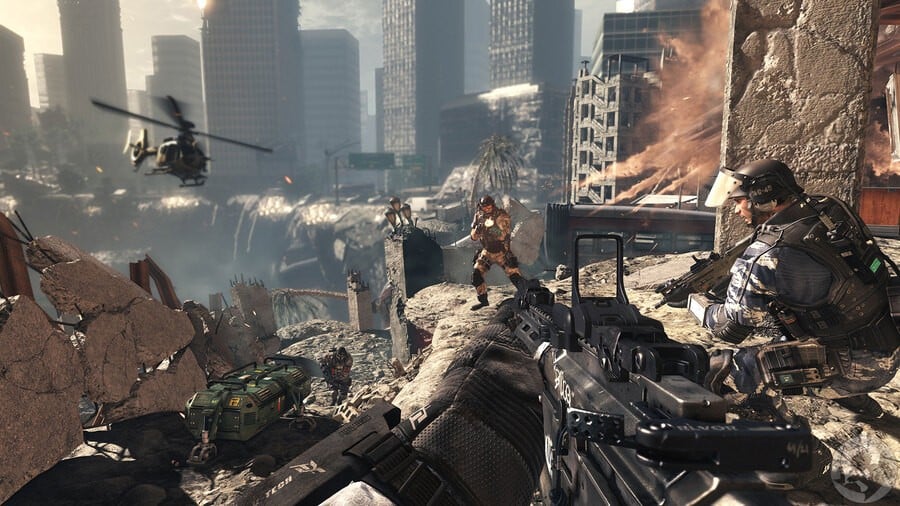 With upstart Sledgehammer working on the umpteenth Call of Duty game, Activision executive Eric Hirshberg has shed some light on the title's development, revealing that it will be built with the PlayStation 4 in mind. Speaking with IGN, the suit said that the studio is "approaching this as next-gen first development".
"Obviously, in the console-transition year, anyone who developed a cross-generational game last year had to deal with the fact that the technology of the next-gen platforms was still coming into focus and changing quite a bit during the development process," he explained. "Now that we have the next-gen hardware out in the marketplace and solid, that is our primary development."
Hirshberg also suspects that Sledgehammer's offering may be a little different to what we usually expect from a Call of Duty game. "We give each of our studios a lot of independence," he added, before continuing that the company's message to the new outfit was: "You know what makes this thing great; now go and do it your way".
Activision recently announced that the franchise would be changing from the usual two-year development cycle to a three-year cycle. This also coincides with the firm's latest financial report in which it was announced that Call of Duty would be handled by three different studios: Infinity Ward, Treyarch, and the abovementioned Sledgehammer. Personally, we reckon that any shake up to the usual first-person formula would be beneficial, but what do you think? Fire off your thoughts in the comments section below.
[source uk.ign.com, via vg247.com]