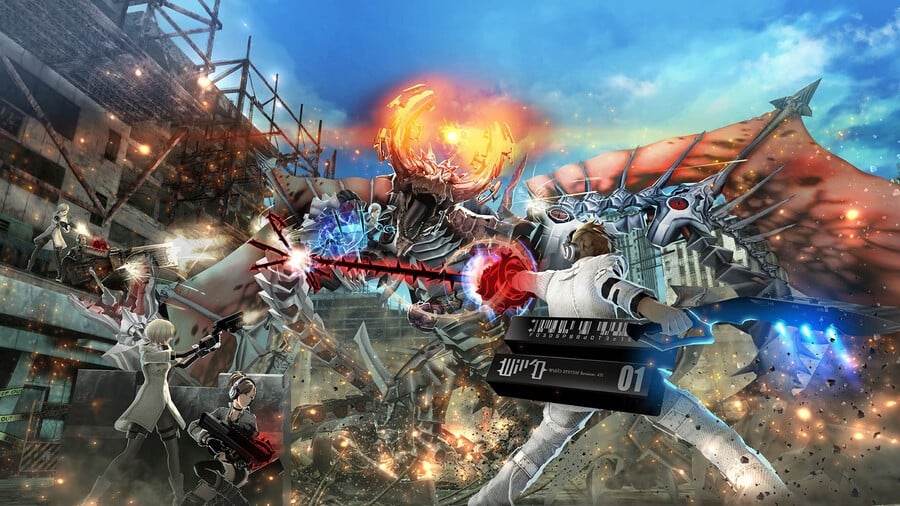 Sony may have lost the Monster Hunter franchise to another manufacturer, but it's desperately trying to claw back the deficit with titles such as Freedom Wars. The multiplayer battle game is set to release exclusively on the PlayStation Vita this summer in Japan, and a batch of new screenshots have left us itching for our fix.
The images aren't especially groundbreaking, but do offer a glimpse at some of the most stylish prisoners that we've ever seen. Furthermore, they include a look at a couple of new environments, which should reassure you that there'll be plenty of variety in the game. One such new location is based upon a desert, while another takes place in an industrial building. We're not too sure why there's a desert in Japan, but apocalypses can do that.
It'll be interesting to see what additional gameplay elements these areas bring to the release. We've already seen how the hookshot mechanic will allow you to gain a height advantage over your adversaries in the urban areas, but how will it help in these flatter locales? Submit your theories on the back of a postcard – or in the comments section below.
[source gematsu.com]