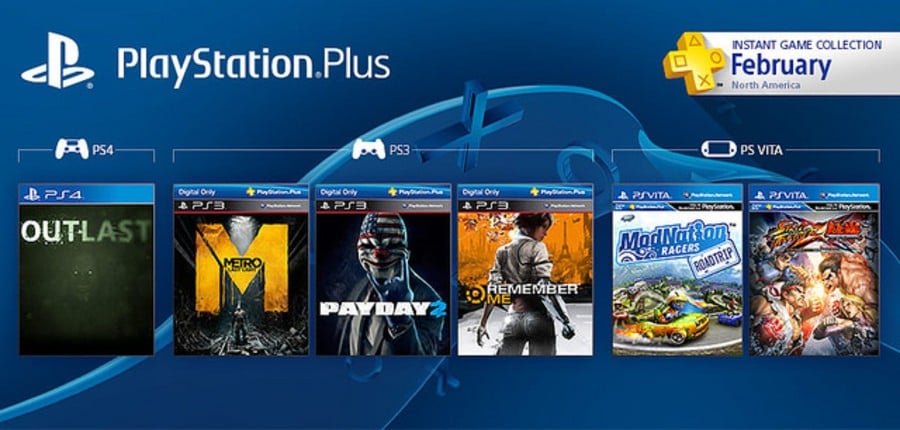 Forget about your significant other, as the only company that you're going to need this 14th February is your PlayStation Plus subscription. With those lucky enough to live in Europe already tucking into their fresh content, Sony has now revealed the full Instant Game Collection update for North America – and it's a real humdinger.
Leading the charge is PlayStation 4 scare fest Outlast, which will be available for free from 4th February. It'll be joined at an undetermined date by first-person shooter Metro: Last Light, co-operative robbery simulator Payday 2, and futuristic action affair Remember Me. Over in handheld land, the freebies will include Street Fighter X Tekken and ModNation Racers: Road Trip.
As always, this is all in addition to the usual roster of deals and discounts, which will be unveiled throughout the month. Are you satisfied with this latest content drop, or disappointed with the software on offer? Bust your bandwidth cap in the comments section below.
---
Which PS Plus title are you most looking forward to in February? (49 votes)
Street Fighter X Tekken
10%
ModNation Racers: Road Trip
4%
Please login to vote in this poll.
[source blog.us.playstation.com]