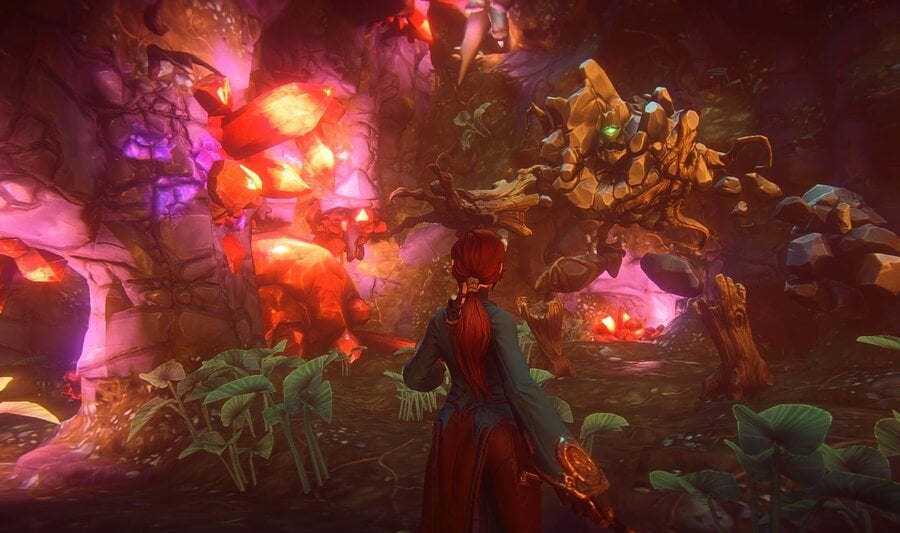 The last time Sony Online Entertainment mentioned a console port of ambitious series reboot EverQuest Next, the developer suggested that it was focused on creating a "kickass" game for computers first – but that stance has since changed. Speaking as part of a Reddit question and answer session overnight, company president John Smedley confirmed that the title will be joining its fellow online escapades DC Universe Online and PlanetSide 2 on the PlayStation 4.
This news is hardly surprising, as the multiplayer focused firm has enjoyed a lot of success on Sony's living room systems so far. However, it's a reveal that you should be excited about, as the game is shaping up to be something special. For those that missed the announcement last August, the intrepid organisation has promised to completely re-invigorate the MMO market, with emergent enemy intelligence, destructible environments, and much more.
Even more impressive is that the title will be tied to a Minecraft-esque toolbox named EverQuest Next Landmark, where you'll be able to build items and architecture that could eventually appear in the full game. And, according to the studio, it all plays perfectly with a controller in hand. "When we decided to minimise the number of buttons that you can use to just one hotbar," explained franchise director Dave Georgeson last year, "it almost accidentally becomes controller friendly." Convenient.
The PC release doesn't have a hard deploy date attached to it yet, but is due out at some point this year. Realistically, considering the sheer scale of SOE's ambition here, we wouldn't expect the PS4 port to follow until 2015. Still, it's great that the outfit's finally confirmed that the title's coming to Sony's next generation system. Are you eager to give this a go, or does the massively multiplayer genre just not appeal to you? Build us up in the comments section below.
[source reddit.com, via dualshockers.com]