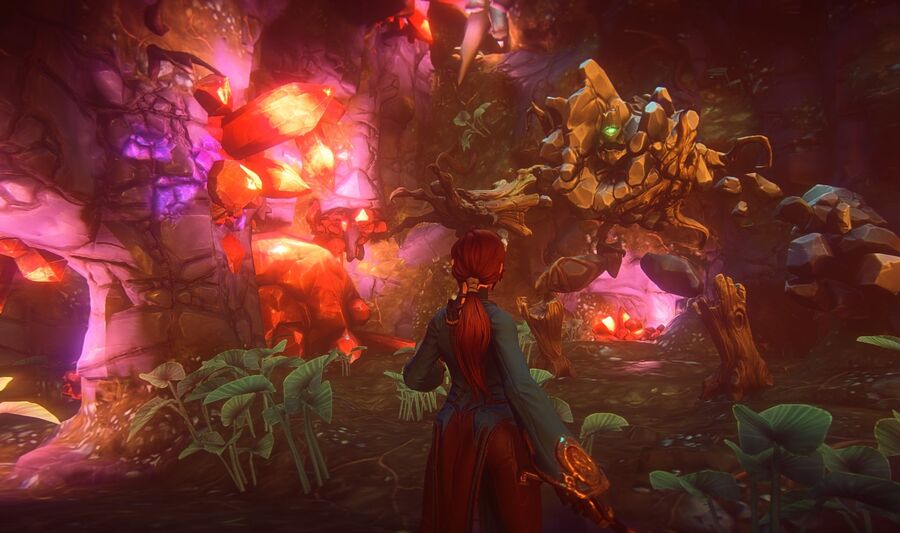 If you're the type of person to plug your ears whenever the words 'free-to-play' and 'massively multiplayer online' are mentioned, you may want to clear your hearing for just a moment. Sony Online Entertainment announced EverQuest Next – and its ambitious Minecraft-esque extension, EverQuest Next Landmark – at its SOE Live event over the weekend, and it sounds awesome.
To give a brief overview – we don't cover PC games, after all – the title and its companion promises to refresh the stagnating MMO market, primarily by putting creativity into the hands of players and sidestepping the tropes that have plagued the genre ever since World of Warcraft became a global sensation. Emergent enemy intelligence, destructible environments, and user generated content – players will be able to help craft the world – are all buzz words currently associated with the hotly anticipated release.
Which is all great – but what about the PlayStation 4? After all, SOE has already committed two of its titles to the next generation platform, so one more surely won't hurt. "We need to make sure that it's a kickass game on the PC before we do anything else," franchise director Dave Georgeson told Shacknews. "We're going to nail down all of our questions and design and everything like that so that it's a really good game. Then we'll talk about other platforms."
Fortunately, the development giant isn't too worried about the inevitable console transition, because the title already plays great with a controller. "It was never our intent to make a controller friendly game," added Georgeson. "But when we decided to minimise the number of buttons that you can use to just one hotbar, it almost accidentally becomes controller friendly."
With both DC Universe Online and PlanetSide 2 already on the way to the PS4, it's only a matter of time before EverQuest Next makes the jump. And it may end up being an important title for the platform, as the release looks set to expand upon the ideas that made MineCraft so popular in the first place. With the latter locked up by Microsoft for the foreseeable future, the platform holder may have stumbled upon a direct adversary almost by accident – and if SOE comes good on its promises, then there's a chance that its impending adventure could be every bit as successful as Mojang's surprise smash.
[source shacknews.com]