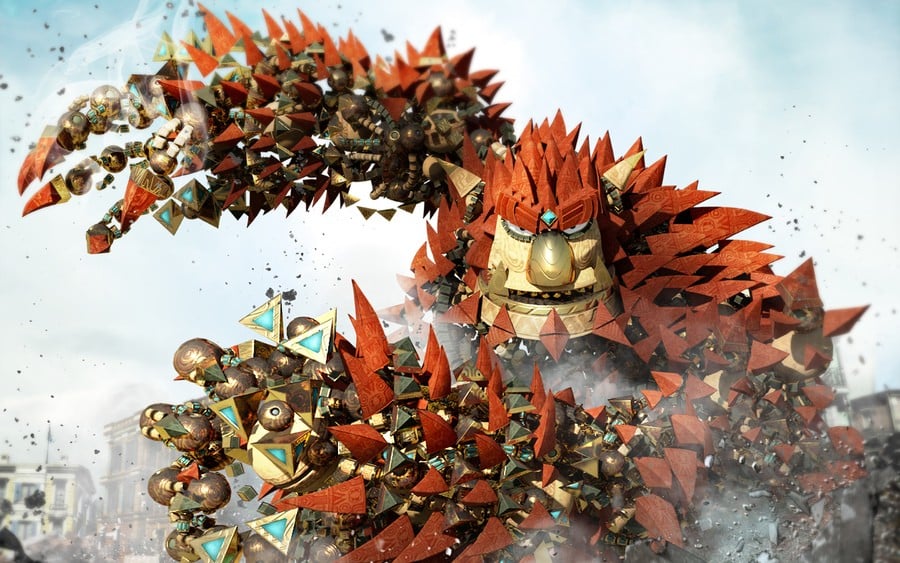 Ever since the PlayStation 4's launch last month, we've been spending a lot of time with Japan Studio's throwback platformer Knack. Over on Family Gamer TV, we recently asked two brothers to review the title, and take a deeper look at the co-op aspects of the game. To our surprise, we found that this mode turned out to be a perfect match for their (6 and 8-year-old) abilities. We were particularly impressed by the option to use the PlayStation Vita as a second controller.
But more than the functionality and visuals of the game, it was the story-telling that really made the boys sit up and take notice. The title tackles weighty subjects not typically seen in similar platform action experiences designed for young audiences – even the LEGO releases rarely stray into this more emotional territory, preferring instead the safety of slapstick tomfoolery.
Watch more:
Knack PS4 Let's Play #1 Brothers Co-Op - Chapter 2-3 An Unexpected Encounter
Knack PS4 Let's Play #2 Brothers Co-Op - Chapter 2-1 The Adventure Begins
While many have criticised the title for not being the experience that they expected – either too hard or not long enough – this feels like a bit of a misunderstanding of what the team at Japan Studio has achieved. In fact, the reception reminds this author a little of the tepid response to Uncharted: Drake's Fortune shortly after the PlayStation 3's release. It took gamers a while to realise that they had something special on their hands, and there was plenty of criticism of protagonist Nathan Drake's monkey-like climbing compared to Assassin's Creed.
Of course, Naughty Dog's adventuring brand is now a critical darling, so it'll be interesting to see how Knack fares over time. We reckon that there's a good chance that this will one day be recognised as a standout family favourite.
[source youtube.com]