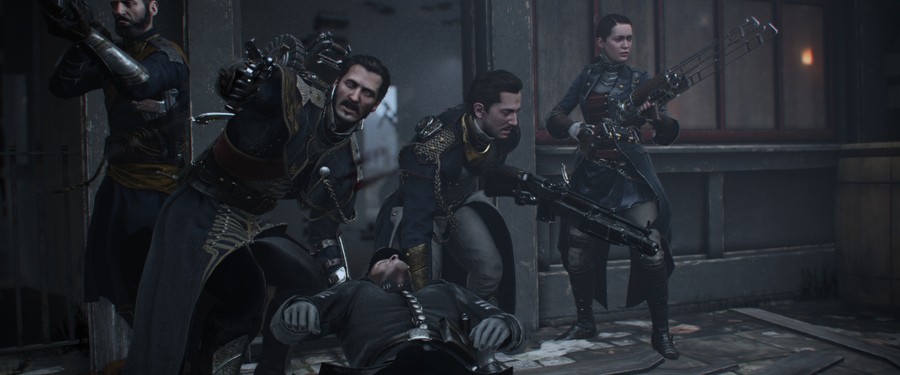 The appearance of oversized steampunk weapons in The Order: 1886's debut trailer may have disappointed some of you, but developer Ready at Dawn is not aiming to produce a cookie-cutter third-person shooter. Speaking with EDGE magazine, the company has hinted that it doesn't want to bore players with lengthy gunplay sequences – and so it's hoping to mix things up with melee.
Having built both God of War: Chains of Olympus and God of War: Ghost of Sparta, the studio knows its way around a character action game or two, so it's exciting that it's targeting this area in its alternate history exclusive. "Shooters have a tendency to be very light or canned on melee," creative director Ru Weerasuriya told the publication. "We wanted to find new ways of introducing it that would keep you feeling [like] you were in a shooter that's evolved into something else."
He continued: "It started with us trying to figure out how we balance the two, shooter and melee, but then it evolved into us making this shooter with different melee systems." Of course, exactly how this unique fusion will work remains unknown outside of the outfit, as we're still yet to see any direct feed footage of the release in action. Let's hope that the title will step out of its time machine soon.
[source edge-online.com, via worldsfactory.net]