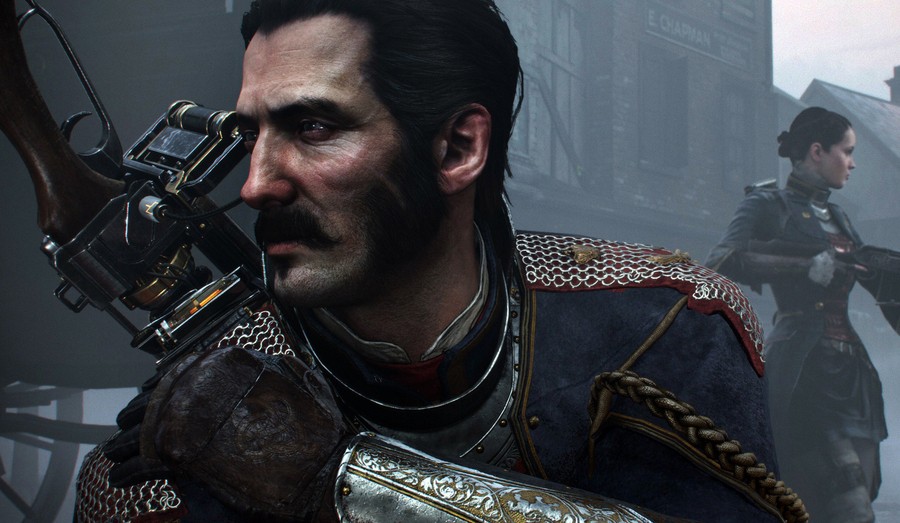 The Order: 1886 has had a vague 2014 release window attached to it since its announcement at E3 earlier in the year – but a Twitter discussion between two developers may have inadvertently narrowed that timeframe down over the weekend. A conversation between Sony Santa Monica's director of technology Tim Moss and Ready at Dawn founder Andrea Pessino hinted that the intriguing alternate history release could be showcasing Sony's vaunted new mustachio engine next fall, suggesting that the game may be the platform holder's big pre-Christmas release.
"Scenes from the PlayStation 4 launch in Germany and Austria," Moss said, linking to some of the viral videos from last week's European launch. "I think that we have a hit." Pessino promptly responded to this message, stating that it's "the best console ever" to which Moss replied that he's looking forward to what Ready at Dawn "make [the console] do next fall". "Yeah, me too," answered Pessino, with a winking face.
Despite the game's approaching release, we still haven't seen a whole lot of The Order: 1886. The title received some off-screen gameplay footage courtesy of a Game Informer cover story earlier in the year, but the manufacturer's been very quiet about the historical shooter otherwise. We suspect that with the PS4 on store shelves across Europe and North America, though, the floodgates could be about to open soon. It'd be nice if this weekend's VGX Awards offered a decent glimpse at the exclusive with exquisite facial hair, wouldn't it?
[source twitter.com, via vg247.com]