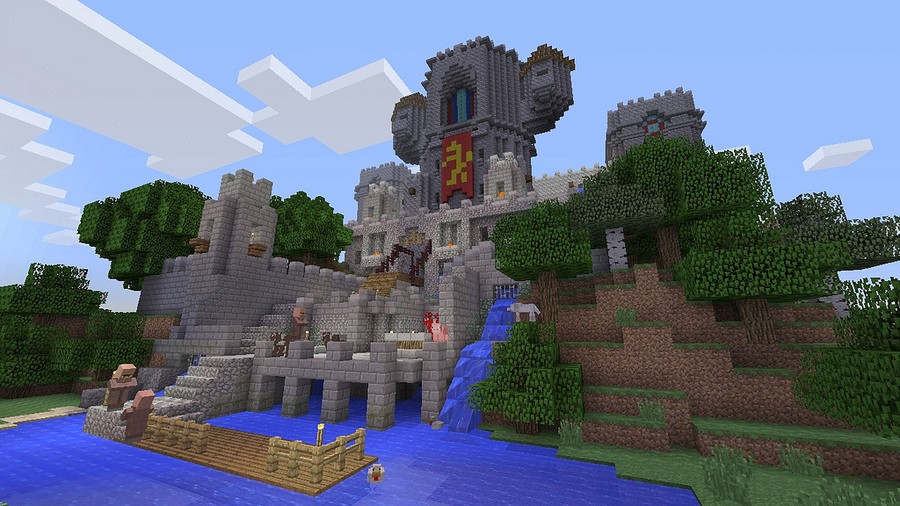 Release date surprises are rare in the games industry these days, but this is a genuine shocker: Minecraft: PlayStation 3 Edition is launching on the PlayStation Network this week. Mojang's indie smash hit has already sold over 30 million copies across various other platforms, and is set to add another line of zeroes to its impressive tally from 17th December in North America and 18th December in Europe.
What's the game all about, though? Well, if you've been living under a pixelated rock, Owen Hill has answers. "Minecraft is a game about breaking and placing blocks," he wrote on the PlayStation Blog. "At first, you'll probably build simple structures to protect against nocturnal monsters. Later on, you might work with your friends to create wonderful, imaginative things." There's also a combative component, but the game's primarily what you want it to be.
As announced at GamesCom earlier in the year, PlayStation 4 and PlayStation Vita versions are also in production, but they're not quite ready to be released yet. There's no word on whether these will be compatible with the PS3 instalment, but considering the magnitude of the Minecraft franchise, we expect Sony to go out of its way to encourage cross-save support – and if it's feeling extra generous, cross-buy. Time will tell, though.
As for the game itself, it's the exact same version that's already available on other consoles, and will be updated in tandem with said iterations from here on out. Downloadable skins and texture packs will be added to the PlayStation Store over the coming weeks, while the developer is hinting at some kind of Sony-exclusive add-ons – perhaps based on popular PlayStation properties. Are you planning to dig into this one? Grab a spade in the comments section below.
[source blog.eu.playstation.com, via blog.us.playstation.com]