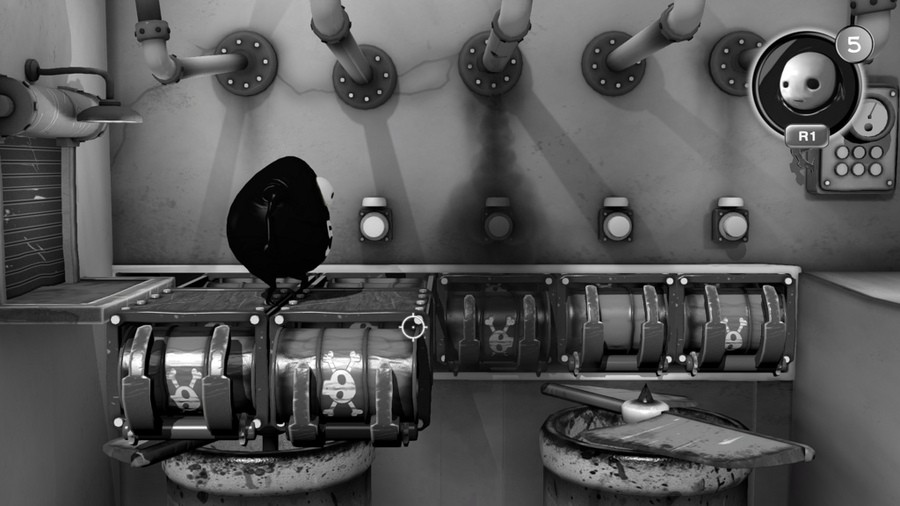 Watch Dogs may be off the agenda for the time being, but you're still going to have plenty to play on your spangly new PlayStation 4 in November. Sony Santa Monica has hopped onto the PlayStation Blog to confirm four new titles for the next generation console, including – wait for it – Flower, flOw, Sound Shapes, and Escape Plan. Even better, they'll all be fully cross-buy compatible – meaning that if you've bought any of these before, you'll be able to download them free of charge.
First on the agenda is Flower, which will be available from 15th November in North America. As revealed earlier in the month, thatgamecompany's seminal floral affair will run in 1080p at 60 frames-per-second, and will be available on the PlayStation Vita, too. It'll be accompanied by its predecessor flOw from 29th November, which has also been ported to both the PS4 and Vita.
Elsewhere, musical platformer Sound Shapes will be jumping onto Sony's next generation system from 15th November, while macabre puzzler Escape Plan will be tiptoeing onto the impending platform from 29th November. The latter – which launched as a touch-exclusive title on the Vita – will take full advantage of the DualShock 4's touchpad. "We can't wait for you to get your hands on it," creative director Nathan Gary explained.
While there are some gaps between the release dates in North America, those of you in Europe will be able to download all of the titles from 29th November, when the PS4 launches overseas. If you're not already familiar with the releases, there's a trailer embedded below. What are planning to play first, then? Share your enthusiasm in the comments section.
Which of the following are you most looking forward to on PS4? (19 votes)
Escape Plan

37

%
flOw

5

%
Flower

47

%
Sound Shapes

11

%
Please login to vote in this poll.
[source blog.us.playstation.com, via blog.eu.playstation.com]