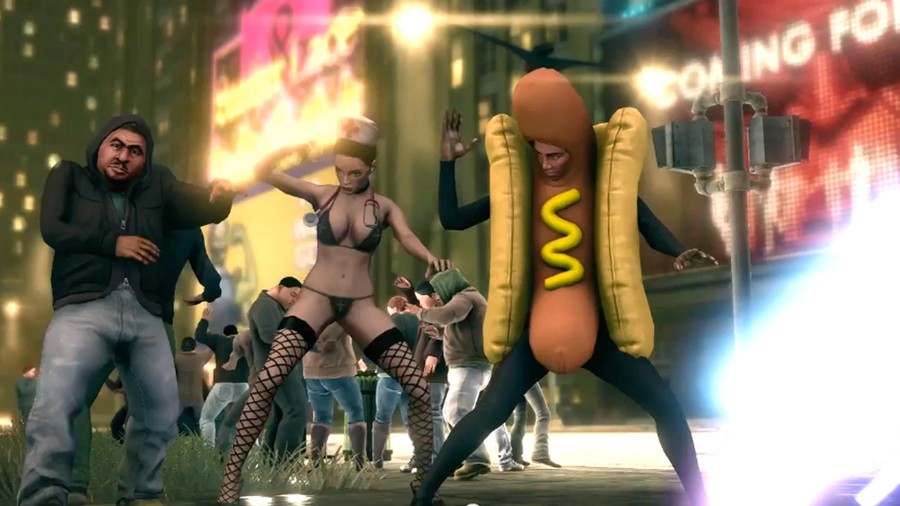 Volition's agreeable sandbox romp Saints Row IV has managed a fourth consecutive week at the top of the UK sales charts – but we've got a feeling that it won't be staying there for much longer. This week's best sellers list is peppered with heavy hitters – including Kingdom Hearts 1.5 ReMIX in second, Diablo III in third, and Splinter Cell: Blacklist in fourth – but we suspect that every single one of them will be backing away from Grand Theft Auto V once it deploys tomorrow.
For now, though, Disney Infinity slotted into fifth, Payday 2 shot into seventh, and both LEGO Batman 2: DC Super Heroes and LEGO Lord of the Rings built a bridge into eighth and ninth respectively. Killzone Mercenary slipped into 15th, while the brilliant Puppeteer could only manage to charm its way into 40th position. Given the platformer's affordable digital option, we're guessing that it sold better on the PlayStation Network.
As always, you can peruse the full rundown of movers and shakers through here. How have you been filling the long wait for Grand Theft Auto V? Let us know in the comments section below.
[source chart-track.co.uk, via vg247.com]