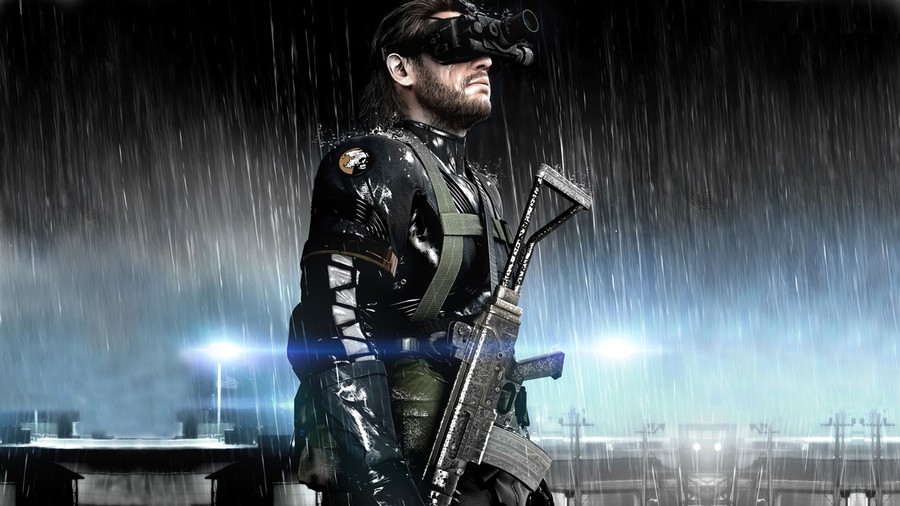 Not even a heavy storm can prevent Big Boss from completing a particularly challenging covert mission. As planned, Hideo Kojima put in an appearance at Sony's colossal Tokyo Game Show booth overnight to showcase twelve incredible minutes of Metal Gear Solid 5: The Phantom Pain. And judging by the soggy snippet, you should absolutely be excited for the upcoming PlayStation 4 and PlayStation 3 sequel.
The clip shows the aforementioned eyepatch equipped hero storming a base at night time, and extricating a hostage. Of course, being open world, you're able to go about the taxing task in a number of ways. During the clip, the protagonist is shown driving a Jeep, sneaking up on guards, and engaging in full-on third-person firefights – from the side of a helicopter. The visuals are absolutely incredible, with the wind animating tarpaulins and tents.
What do you think of the game? Has this shot straight to the top of your wishlist? Check out the twelve minute video, and let us know what you think in the comments section below.
[source youtube.com]