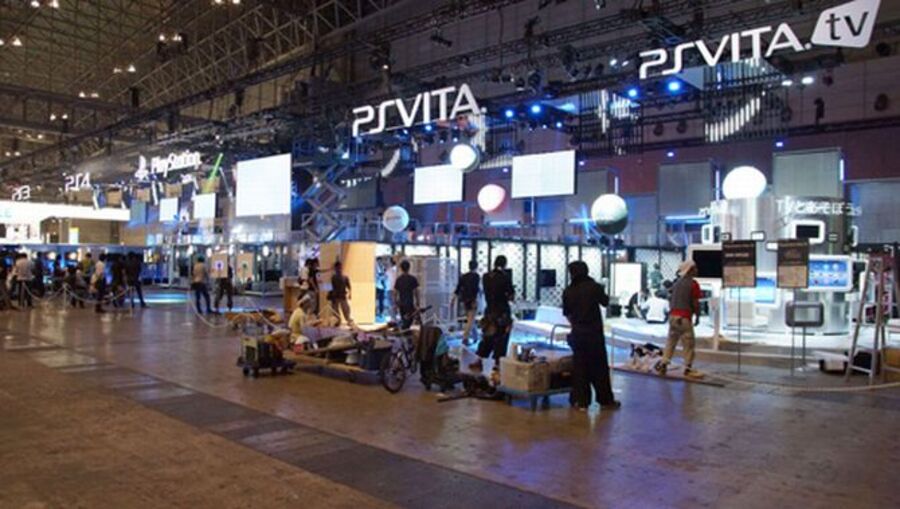 Cast your eyes deep into the distance of this photograph, and you still won't be able to see the end of Sony's colossal Tokyo Game Show booth. The company is planning an enormous presence at this year's Japanese convention, and that's evidenced by this image of the firm's under construction stand.
The arena-sized stall includes compartments for the PlayStation 4, PlayStation 3, PlayStation Vita, and the recently announced PlayStation Vita TV. There's also a premium lounge where PlayStation Plus members – no, seriously – can get their breath back and enjoy a taste of the platform holder's next generation console without having to queue. That's a pretty handy perk.
We've pored over the photograph in great detail, but sadly there's no sign of The Last Guardian. That may be rectified overnight, though, as the platform holder prepares its second press conference in as many days. It truly never ends.
[source dualshockers.com]