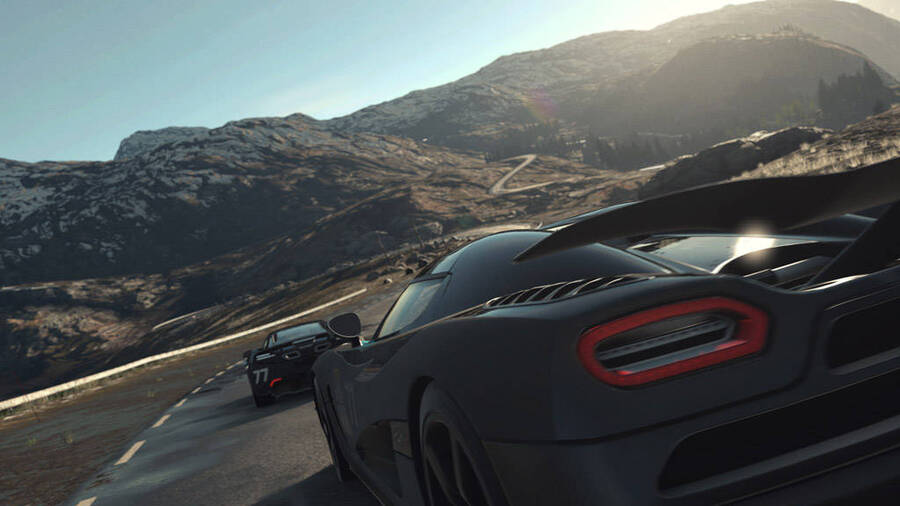 Evolution Studios promised that DriveClub would take us on a world tour when the PlayStation 4 launch title was first announced, but so far we've only got a glimpse at muggy old Scotland. That's because the developer has been busy beavering away on some more exotic locations behind closed doors – including Canada and India.
And judging by a recently published article on The Guardian's website, the Runcorn-based racing studio will be silencing its critics at GamesCom later this month. "All of the detail that we're putting in is equivalent to PC first-person shooters," technical art director Alex Perkins told the publication. "And then we're throwing a whole dynamic lighting system over the top."
DriveClub was criticised at E3 for failing to live up to the promise of its initial unveiling, but it sounds like the game has come on leaps and bounds since its showing in Los Angeles. We'll let you read the full article – it's an excellent piece – but apparently the developer's spent months investigating accurate vegetation, and even the behaviour of clouds.
"One of the big things that we're trying to do with the game, is to keep things as dynamic and changeable as possible," added Perkins, referring to the racer's ambitious lighting system. "The whole look and feel of the game changes dramatically based on the cloud covering – there's massive variation every time that you play."
It all continues to sound incredibly impressive – but now the developer needs to deliver on that promise. Evolution Studios has a habit of making late sprints to the finish line, so we've got our fingers crossed that DriveClub is going to properly blow us away at GamesCom. If it ends up looking as good as it sounds, then it's going to be glorious.
[source theguardian.com]