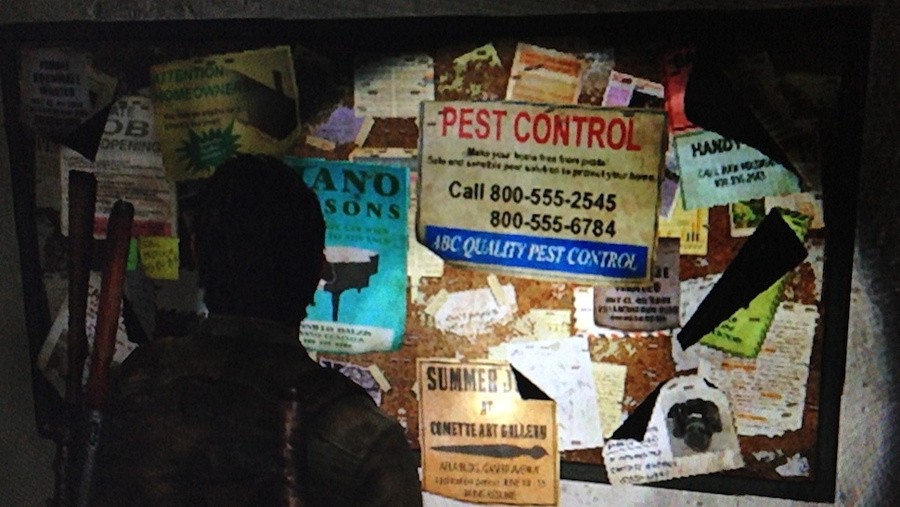 Earlier this week we reported that Naughty Dog had received a complaint from a cartographer regarding a subway map which had been used in The Last of Us without permission. That was a red-face situation for the developer, but since then another even more embarrassing cock-up has been unearthed.
The game features a poster which reads "Pest Control" and features two phone numbers - both of which link through to real-world sex lines when dialled from a real-world telephone. Oops!
Speaking to Kotaku, the game's creative director Neil Druckmann explained why it happened:
That was an artist's mistake. What happened was, they put some phone numbers in the game and then they thought they could just change the area code to 555, then it's invalid because it's what they do in movies. But I guess that doesn't work when you have a 1-800 in front of it.
We're now working to take it out. It was just an honest mistake.
Oh dear. Hopefully next week will be free of such PR disasters.
[source kotaku.com]