E3 is always a hotbed of ardently anticipated software, but this year had the added enthusiasm of new hardware in its favour. With the PlayStation 4 set to arrive on store shelves in less than six months' time, 2013's showing was awash with visual spectacles running on Sony's supercharged machine. Alas, the winner of our inaugural PlayStation Game of the Show is not a brand new release, but rather one that we've known about for a while...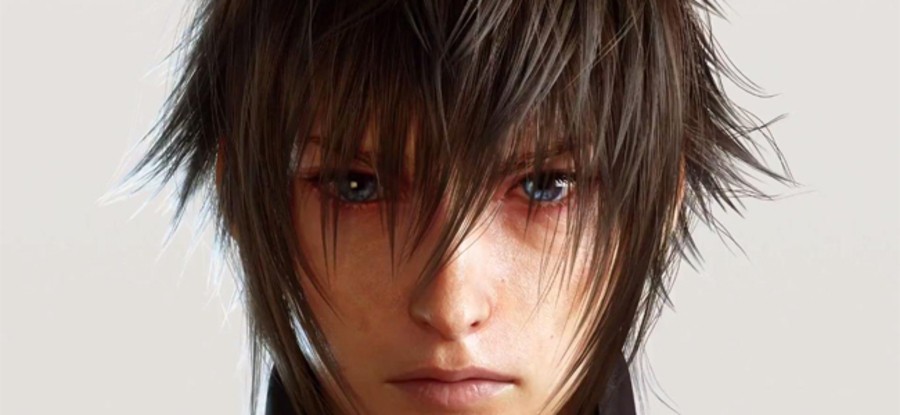 E3 2013 PlayStation Game of the Show: Final Fantasy XV
It may have only appeared in trailer form, but that was enough for you to declare Final Fantasy XV your E3 2013 PlayStation Game of the Show. Originally announced as Final Fantasy Versus XIII over seven years ago, the title has remained a subject of anticipation ever since its initial unveiling. And based on the promise of the re-reveal, it looks like protagonist Noctis Lucis Caelum's grand adventure could live up to the long wait.
The debut trailer hints at lots to look forward to – a world based in reality, gob-stopping visuals, and more expensive haircuts than the Covent Garden branch of Toni & Guy
The debut trailer hints at lots to look forward to – a world based in reality, gob-stopping visuals, and more expensive haircuts than the Covent Garden branch of Toni & Guy. But beyond the melodrama regarding crystals and collapsed kingdoms, there appears to be an interesting and evolved experience throbbing beneath the heart of Square Enix's long overdue opus.
A second gameplay video evidences how the company's eager to do away with the turn-based battles of old, with a more dynamic realtime system employed in its place. The swish haired hero is shown sprinting around architecturally impressive arenas, swinging his sword in the general direction of unfortunate foes, and climbing up skyscraper buildings. It's swift, slick, and above all else different, prompting a minor backlash from series loyalists who fear that the now numbered entry may culminate in the death of the classic JRPG.
But it doesn't appear to have deterred you. While the poll was close, the mere sight of the lush Kingdom of Lucis proved ample incentive for you to vote Final Fantasy XV your favourite from a shortlist of surefire PlayStation hits. Let's just hope that director Tetsuya Nomura and crew don't keep us waiting another generation to get our hands on the game, otherwise we'll feel more ghastly than that gross green soup glimpsed in the title's announcement trailer.
What about the Other Games?
Final Fantasy XV may have run away with the crown in our E3 2013 PlayStation Game of the Show poll, but only a last-minute surge pushed it on top. Ubisoft's ambitious Tom Clancy's The Division commanded for a while, before giving way to inFAMOUS: Second Son. In fact, Sucker Punch's super powered jaunt through Seattle led for much of the weekend, securing a competitive 15 per cent of the votes compared to the Square Enix sequel's winning 16 per cent.
Elsewhere, the ostentatious Metal Gear Solid V: The Phantom Pain scooped 10 per cent, while Kingdom Hearts III nabbed 7 per cent. And people say that Japanese games are irrelevant. The only releases to not get a vote from our carefully crafted shortlist were PS4 launch title DriveClub and Supergiant Games' intriguing indie smash Transistor. At least the latter can take heart from winning our indie game poll last week.
---
Do you think that Final Fantasy XV deserved to win Game of the Show? Would you have preferred it if another title topped our sure-to-be prestigious poll? Let us know in the comments section below.