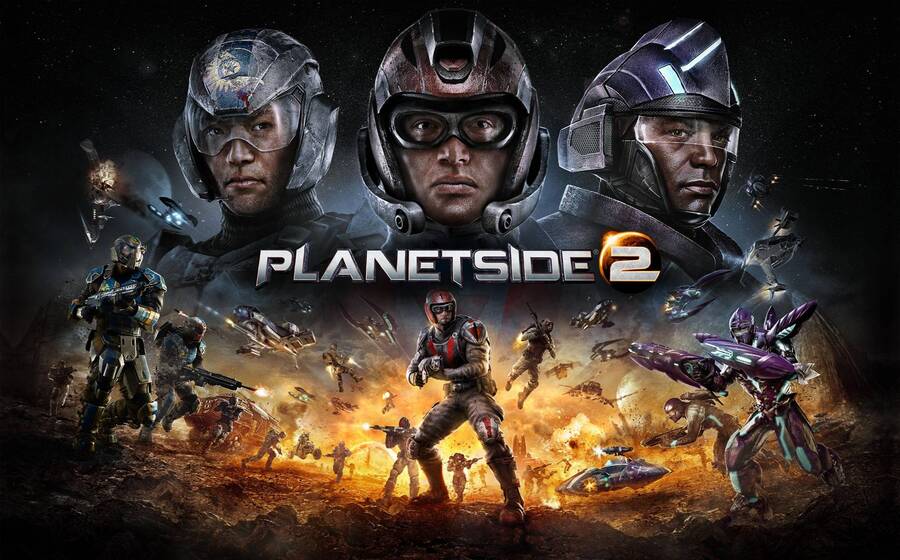 Not only will Sony Online Entertainment's free-to-play first-person shooter PlanetSide 2 look stunning on the PlayStation 4, but you'll also be able to play it anywhere in your house courtesy of the next generation console's Remote Play compatibility with the PlayStation Vita. As part of a brief report on Game Informer, executive producer Clint Worley and senior art director Tramell Isaac confirmed the compatibility, adding that the game will "look like the PC version on max settings".
Considering that the online MMO is a pretty taxing piece of software, that's a somewhat impressive achievement. For those out of the loop, the release includes three giant maps which can host around 2,000 players at once. The game will be supported by a microtransaction model, which will allow you to splash out on cosmetic upgrades and boosts. While you'll never need to spend a penny, investing real cash will allow you to unlock new weapons and vehicles faster.
The title's set to get its first public unveiling on Sony's next generation console at the SOE Live convention in August. We suspect that we'll also get our first glimpse at the PS4 version of DC Universe Online, which is set to swoop onto the impending system too.
[source gameinformer.com]