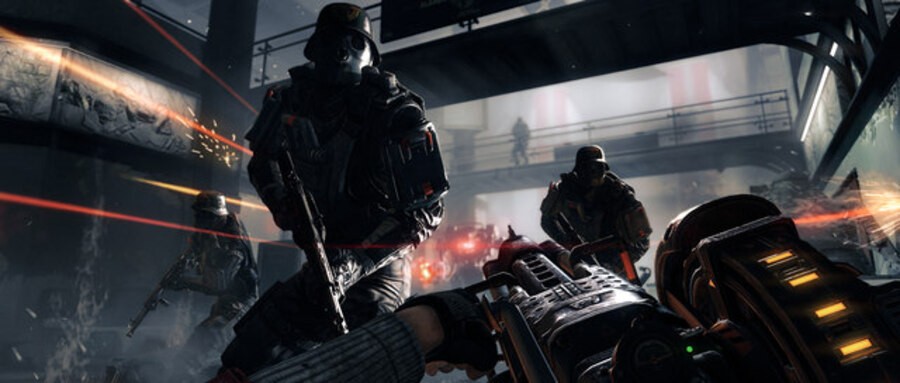 Wolfenstein: The New Order will re-imagine id's first-person classic on the PlayStation 3 and PlayStation 4 later this year. Bethesda teased the title overnight, but has now officially confirmed the shooter. The release is in development at MachineGames, a studio comprising of ex-Starbreeze veterans.
"We are excited to bring a new chapter of Wolfenstein to gamers everywhere," said creative director Jens Matthies. "As fans of the series, working on this game is an honour, and our team is driven to create an unforgettable action-adventure experience that will make FPS fans proud."
The reboot aims to explore an alternate timeline in which the Nazis won World War II. You'll assume the role of familiar American war hero B.J. Blazkowicz, and will be tasked with launching a counter offensive against the evil powers that have assumed control over the world.
You can catch the title's first trailer below, courtesy of GameSpot. The site will have additional exclusive features on the reboot over the coming days. Are you excited by the prospect of returning to Wolfenstein? Let us know in the comments section below.
[source uk.gamespot.com]