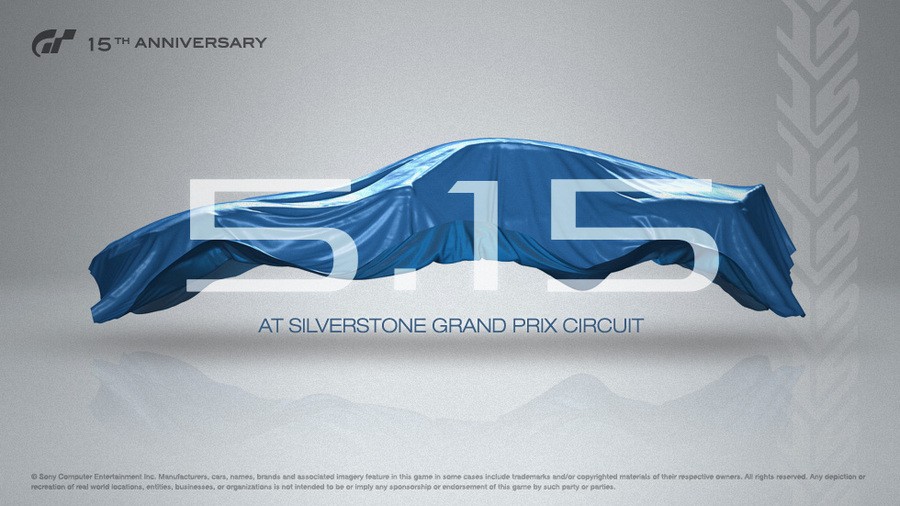 Sony's gearing up for a big Gran Turismo event on 15th May. The celebration of the franchise's 15th anniversary will take place at Silverstone in England, and will reveal secrets about the future of the simulation series. Considering the recent rumours regarding Gran Turismo 6, you can pretty much guarantee that the title will put in an appearance at the event. The question is: will it be for the PlayStation 3 or the PlayStation 4?
Unsurprisingly, franchise creator Kazunori Yamauchi will be in attendance at the show. He'll be joined by five of the winners of the GT Academy competition, who will be on hand to demonstrate their "real-world racing skills" on the Silverstone circuit. The press release mentions that the British track has "never featured in Gran Turismo" before, which we get the distinct impression is about to change. Who's with us?
"The Gran Turismo franchise continues to be extremely important to PlayStation," said SCEE's Jim Ryan. "We felt that 15 years of GT was an event worth celebrating along with our colleagues from the Americas, Asia, and Japan. As well as experiencing the development of the game and comparing the virtual and real, it will be a pleasure to see Yamauchi-san and hear what's next for Gran Turismo."
The platform holder appears to be really pushing the boat out, with a host of manufacturers such as Audi, BMW, Ford, Honda, Jaguar, KTM, Mercedes Benz, Tesla, and Toyota all set to attend. Given the franchise's long-standing relationship with Nissan, you can pretty much guarantee that representatives from the Japanese firm will be present, too.
There's a trailer for the celebration embedded below, which counts up through the Gran Turismo games, leaving a blinking pause in the place of where a '6' should appear. The event will be covered live on the PlayStation Blog and the official Gran Turismo website. We must admit, it's nice to see the firm actually hyping up one of its franchises for a change. What news are you hoping to come out of next week's show? Let us know in the comments section below.
[source blog.eu.playstation.com]