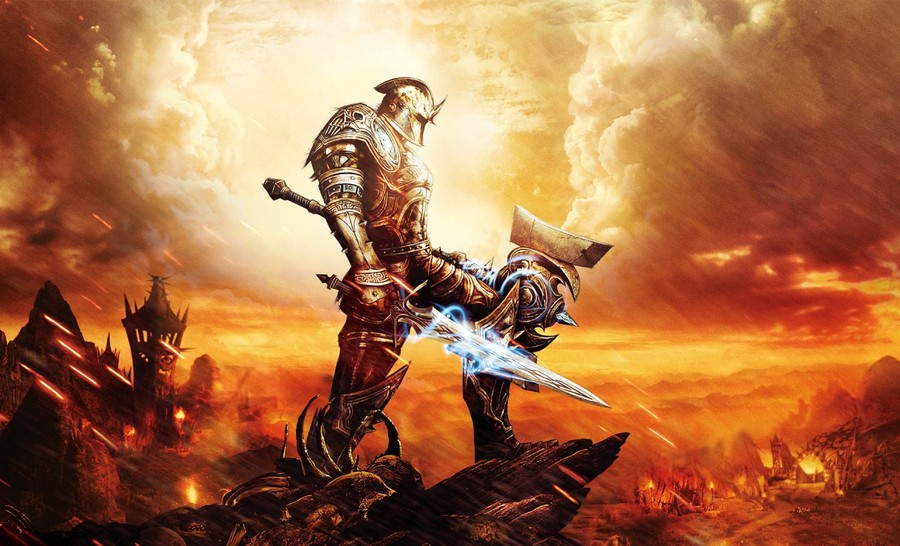 There's a bit of a medieval theme to next month's European PlayStation Plus offering. Sony has confirmed that Kingdoms of Amalur: Reckoning will be available for free from 29th May. It'll be joined around the, er, round table by Demon's Souls and the unmissable ICO & Shadow of the Colossus Collection. As always, you'll be able to download these games without spending a penny, and they'll be yours to keep for the entire duration of your subscription.
Over on the PlayStation Vita, you'll be able to snatch complimentary copies of Rayman Origins and Coconut Dodge Revitalised from 5th June. There'll also be the usual roster of discounts throughout the month, including 70 per cent off Tekken Tag Tournament 2 and 40 per cent off Germinator. Furthermore, Metro: Last Light will get a 20 per cent reduction to coincide with its release this Friday.
If you haven't snapped up some of the recent content yet, then you only have a few weeks left to do so. Hitman: Absolution, Joe Danger 2: The Movie, and Dead or Alive 5 are all set to depart on 29th May. Elsewhere, Sine Mora will exit on 5th June, while Velocity Ultra – which is actually set to launch later today – will bid a fond farewell on 12th June.
As always, let us know if you're satisfied with this month's offering in the comments section below. And don't forget to tell us what you're most looking forward to in the poll.
---
Which PS Plus title are you most looking forward to in June? (12 votes)
Kingdoms of Amalur: Reckoning

42

%
Demon's Souls

25

%
ICO & Shadow of the Colossus Collection

8

%
Rayman Origins

25

%
Coconut Dodge Revitalised

0%
Please login to vote in this poll.
[source blog.eu.playstation.com]