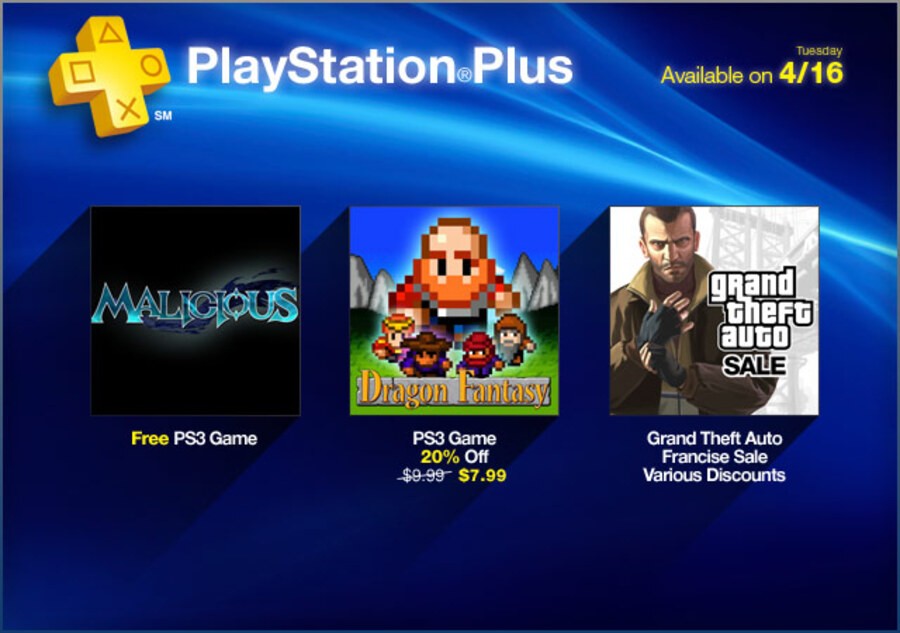 North American PlayStation Plus subscribers will be able to download Alvion's malevolent PlayStation Network adventure Malicious for free this week. The title – which recently spawned a PlayStation Vita port in Japan – sees you assume the role of the Spirit Vessel, a mysterious protagonist sent by the prophets to rid the world of a slew of colossal foes.
The complimentary title will be accompanied by a 20 per cent discount on Dragon Fantasy: Book I, as well as a slew of Grand Theft Auto discounts. As part of the franchise sale, you'll be able to pick up the likes of Grand Theft Auto IV for $9.79 and Grand Theft Auto: Vice City (PS2 Classic) for $4.89. You can peruse the full line-up through here.
Are you satisfied with this week's offering? Let us know in the comments section below.
[source blog.us.playstation.com]