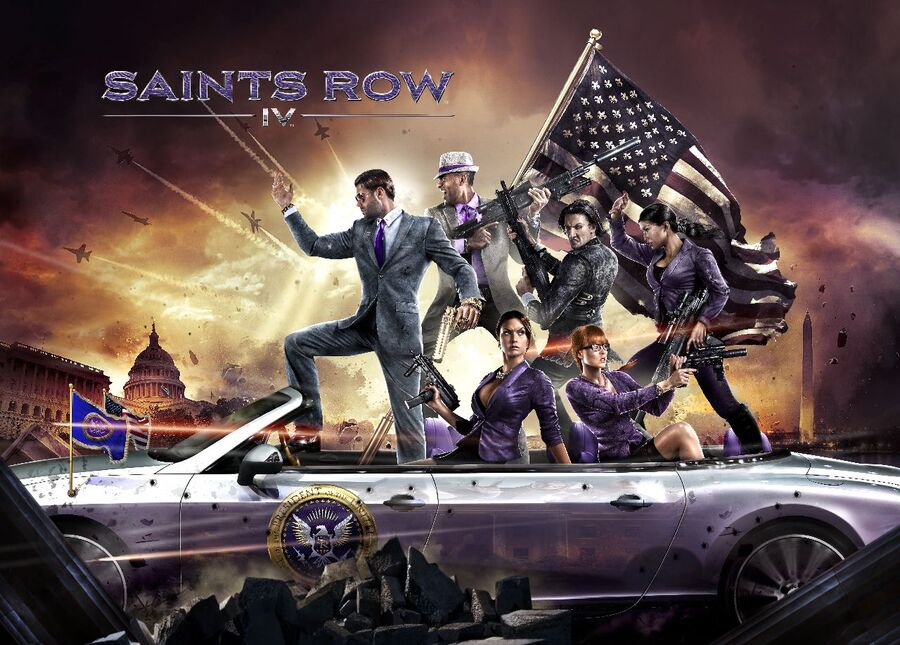 Saints Row IV may have to compete with the juggernaut that is Gran Theft Auto V later this year – but at least it has a bonkers enough premise to back it up. The sequel sees the continuation of the story of the Third Street Saints, who have taken control of the free world due to the election of their leader as the president of the United States. But it gets better.
As the ruler of North America, things take a dramatic turn for the worse when the region is invaded by a race of antagonistic aliens. The gang are transported to an alternate version of Steelport, where they must use superpowers to take down the Martians and free humanity from overlord Zinyak's psychological grip. We swear that we didn't make a word of that up.
The game's being published by Deep Silver, who purchased the rights to the Saints Row franchise from THQ earlier in the year. The premise sounds similar to Saints Row: The Third's cancelled Enter the Dominatrix expansion, but the publisher insists that the sequel's much more than a glorified add-on pack.
"That expansion was cancelled and elements of it were rolled into Saints Row IV," a company spokesperson told Joystiq. "There will be a director's cut of Enter the Dominatrix released as DLC when Saints Row IV comes out."
The title's set to arrive on 20th August in North America and 23rd August in Europe, roughly a month before Gran Theft Auto 5. Check out the debut trailer in the space below, and let us know if you're pumped about the return to Steelport in the comments section.