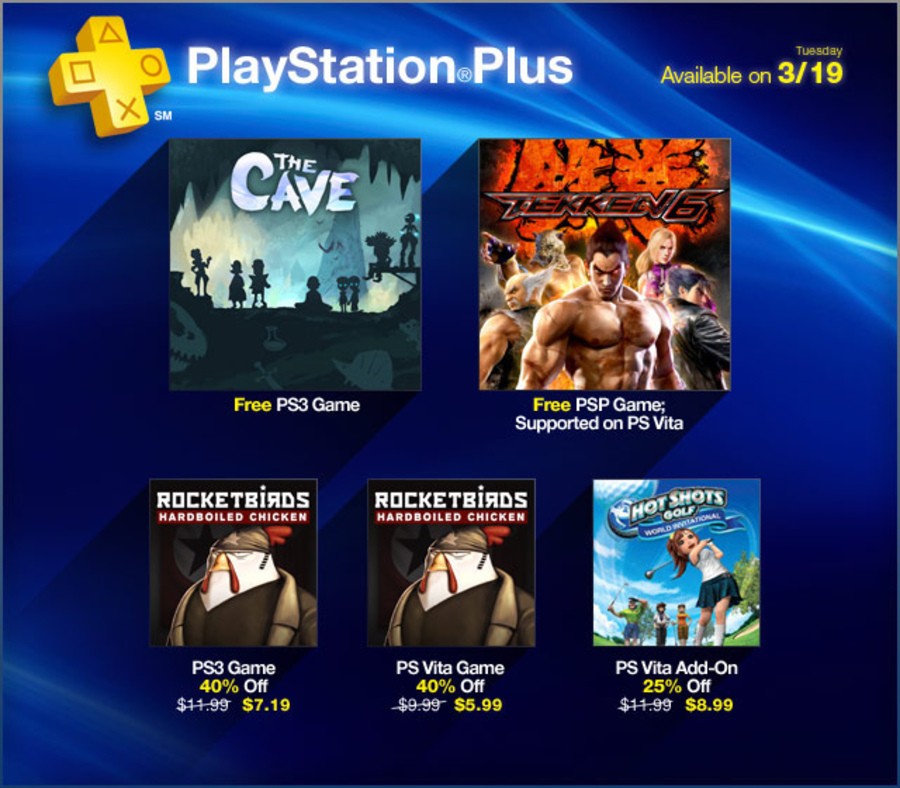 North American PlayStation Plus members may need to dig out their hardhats and fluorescent tabards, as this week's update grants you free access to The Cave. The quirky Double Fine-developed platformer-cum-adventure game sees you fill the steel-toe cap boots of seven different archetypes, as you explore an enormous anthropomorphic chasm. We rather enjoyed it in our review.
Also up for grabs this week is a free copy of Tekken 6 for the PlayStation Portable (also compatible with the Vita), as well as discounts on the PS3 and Vita versions of Rocketbirds: Hardboiled Chicken. Finally, subscribers will be able to purchase the Hot Shots Golf: World Invitational Course and Character Pack at the reduced price of $8.99. The add-on includes three new characters (including Gravity Rush's loveable Kat), in addition to a slew of fresh courses.
You can peruse the full rundown on the PlayStation Blog. As always, let us know if you're satisfied in the comments section below.
[source blog.us.playstation.com]