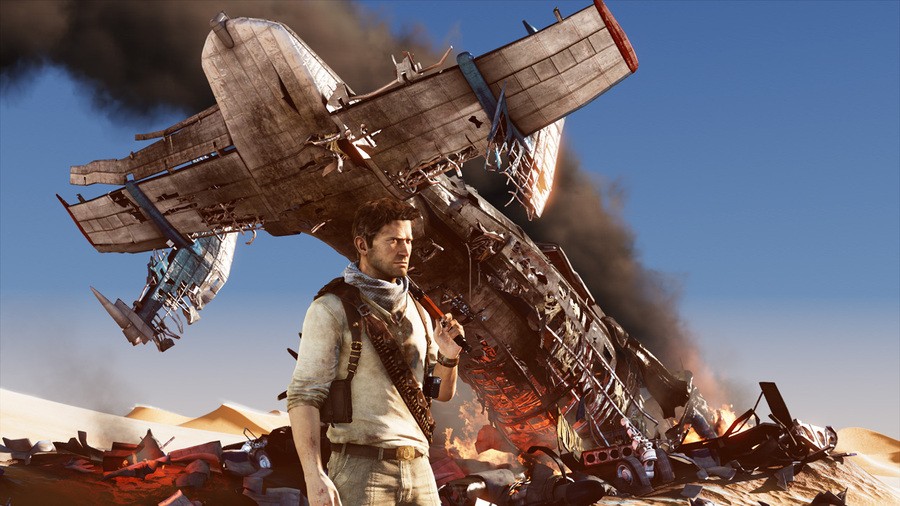 Naughty Dog may be focusing its attention on upcoming PlayStation 3 exclusive The Last of Us at the moment, but there's a good chance that the critically acclaimed studio is already working on Sony's next generation hardware. The developer divided into two teams a few years ago, allowing it to work on multiple projects at once. Common sense suggests that the group that released Uncharted 3: Drake's Deception in 2011 is already hard at work on something new, presumably for PlayStation 4.
In an excellent interview with Eurogamer.net, company co-president Christophe Balestra refused to be drawn on specifics, but he did confirm that the studio is "ready to move onto something superior to PS3", even if it is "scary".
"We had a pretty bad experience when we moved from PS2 to PS3, because we made some stupid mistakes," Balestra grimaced. "And that was totally our fault. And also we were going from PS2 to PS3, the shaders were different and things like that, and we had a lot to learn. I think we've caught up, though – I think our games look pretty good, so I feel like we're fine right now. But it's always scary, because you don't know what to expect just to do something."
Fellow co-president Evan Wells added that the company won't be starting from scratch this time around. "We did start from scratch going from PS2 to PS3, and that's down to the fact that on PS2 we'd written our own programming language," he explained, adding that Jak & Daxter was built using a codebase designed by Naughty Dog founder Andy Gavin. "Moving on to PS3 we are entering this group of developers that we could share technology with. We wanted to get into the more traditional development environment that other studios are developing with, so we did have to start from scratch. It was a tough road to hoe."
The next PlayStation is set to be announced next week, as part of a surprise PlayStation Meeting in New York City. Whether or not Naughty Dog will have anything to show remains to be seen, but we're not expecting that they will. We wouldn't be surprised if stashed somewhere in its Californian office was an in-development build of Uncharted 4, though.
[source eurogamer.net]