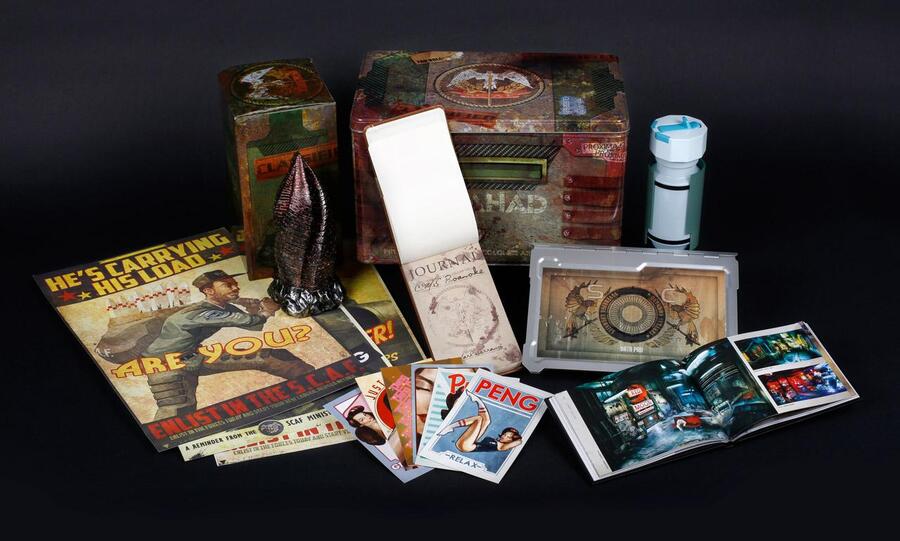 If you've played either of the original Dead Space titles, then you'll know exactly what happens when you come into contact with the Marker. As such, we recommend steering clear of the recently announced Dead Space 3 'Dev Team Edition' as it includes an 8-inch replica of the strange, pointed artefact.
The package also collates an aluminium data pad, a water bottle that looks like a Med Pack [that's so awesome – Ed], a notebook, a bunch of Peng-themed postcards, a handful of SCAF posters, a mini art book, and a tin crate. That's all in addition to a copy of the game on PlayStation 3 and a couple of pieces of DLC.
The full bundle will set you back $160, but you'll need to be quick as only 5,000 will be produced. If for whatever reason you want all of the goodies without the game, then that option's available for $100. We've got to admit, we're tempted, but we swore off collector's editions a long time ago. We've still got the God of War III one sitting in our garage, after all.
[source gear.ea.com, via joystiq.com]