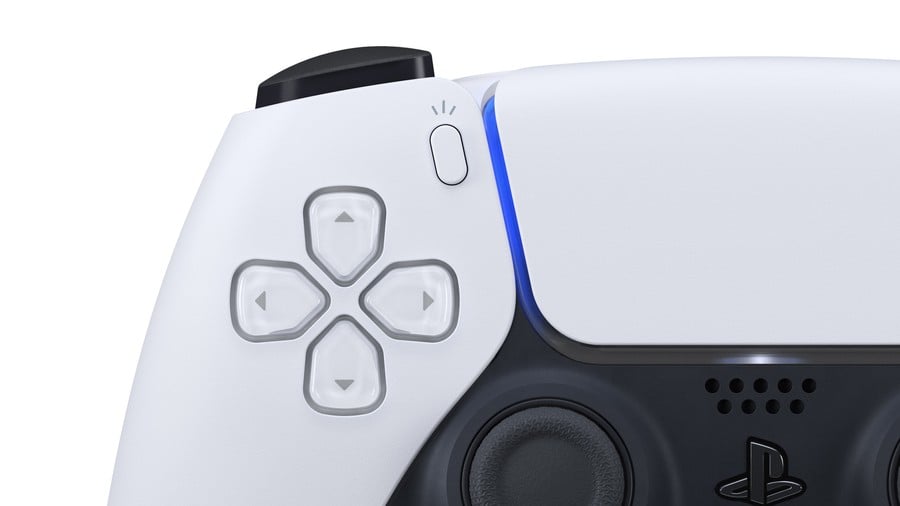 The PS5 controller, named DualSense, has a brand new button called Create. Situated on the left side of the touch pad, Create is an evolution of the PS4 controller's Share button. So, what exactly can this new button do? As part of our PS5 guide, we're going to tell you everything we know about the Create button so far.
PS5 DualSense Create Button: What Is It?
The Create button is a new input on the DualSense PS5 controller. It replaces the Share button found on the PS4 controller, and bears a new symbol, with three lines appearing above the button itself.
PS5 DualSense Create Button: What Does It Do?
The big question about the Create button right now is what it's used for and what it can do. We can make some educated guesses as to its functionality based on what's been revealed so far.
Firstly, we know that it replaces the Share button. The Share button on PS4 allows users to take screenshots or video clips from the games they're playing and share them in messages, with their Friends list, or online via social media. It also acts as a way to initiate SharePlay and start a live broadcast straight from your PS4 to Twitch.
It's safe to assume that the Create button will allow you to do all of this on PS5. However, it will likely be capable of more than just the above-mentioned features. Sony's Hideaki Nishino told us: "With Create, we're once again pioneering new ways for players to create epic gameplay content to share with the world, or just to enjoy for themselves."
If you ask us, there are a number of possibilities for the Create button. It could include SHAREfactory's functionality, allowing you to edit together clips with transitions and overlays. Perhaps you'll be able to make your own animated GIFs, perfect for sharing on sites like Twitter. We also like the idea that PS5's Create button will have Photo Mode-like functionality built in, meaning you can create truly custom shots regardless of what game you're playing.
Perhaps most interesting is something called Scene Tagging. Sony filed a patent a while back that suggests we'll be able to share scenarios from games that can then be played by others on their own PS5. If you beat a tough level, for example, you could use the Create button to save that portion of your experience and allow others to tackle it too.
This is all speculation for now. We will of course update this guide with all the official information as soon as it's available.
---
That's about all we know about DualSense's Create button so far. What do you want to make using PS5's Create button? Tell us in the comments section below, and be sure to check out our main PS5 guide for the full lowdown on the next-gen system.