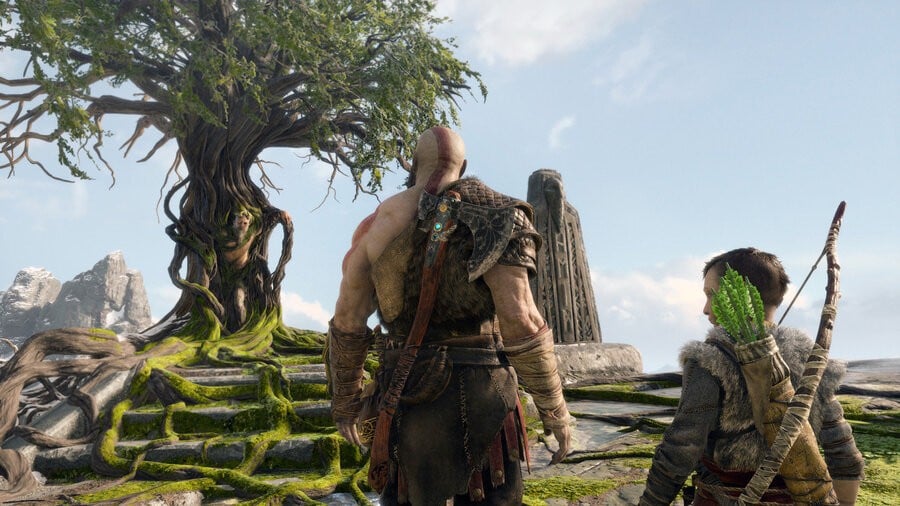 God of War is not an open world game, but it does have a fairly large sandbox that's open for exploration. But how do you fast travel in God of War? As part of our God of War guide, we're going to explain how to fast travel.
God of War: How to Fast Travel
You'll need to work your way through a few hours of God of War's campaign before unlocking the ability to fast travel. Eventually Brok will give you a small rock which you can use with Mystic Gateways. These Mystic Gateways have the appearance of a collapsed doorframe with an ethereal blue fog in them. Simply press the Circle button at one of these to bring up the map and begin the fast travel process.
It's worth noting that you can only fast travel to other Mystic Gateways that you've discovered. These will automatically be added your map once you discover one. Each region typically has at least one Mystic Gateway, which makes navigating the world a breeze.