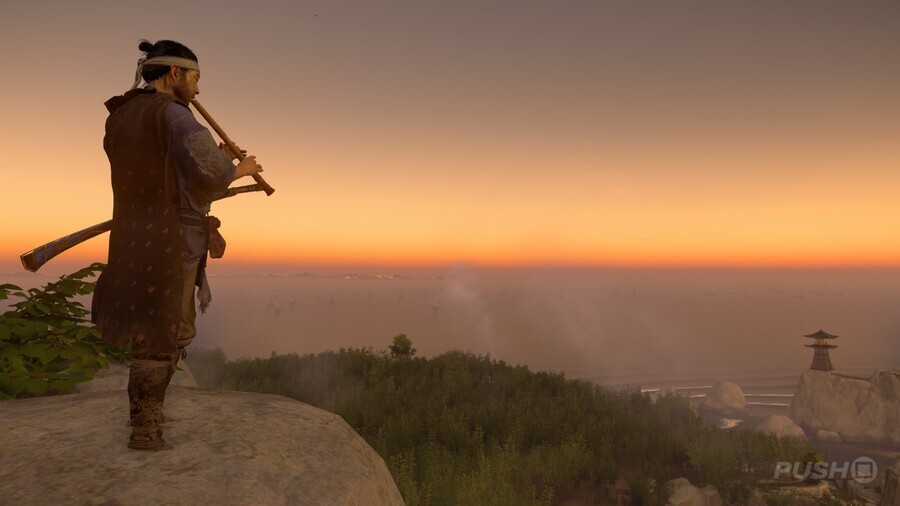 How do you play your flute in Ghost of Tsushima? Yes, Jin has a flute that he can play at any time -- and it actually changes the weather depending on which melody you play. In this Ghost of Tsushima guide, we're going to detail how to play your flute.
Ghost of Tsushima: How to Play Your Flute
There isn't a dedicated button combo to play your flute in Ghost of Tsushima -- you have to swipe left on the touchpad. Doing so will have Jin whip his flute out for a quick tune. Depending on the tune that you have equipped in the accessories menu, the weather will change. To unlock more melodies, you need to collect singing crickets, which can be found out in the world. You can also have your Guiding Wind track them through the map screen.
Jin can play his flute while riding his horse, too.
---
Do you enjoy playing your flute in Ghost of Tsushima? Give us a tune in the comments section below, and check out our massive Ghost of Tsushima guide for all the hints, tips, and walkthroughs you need.