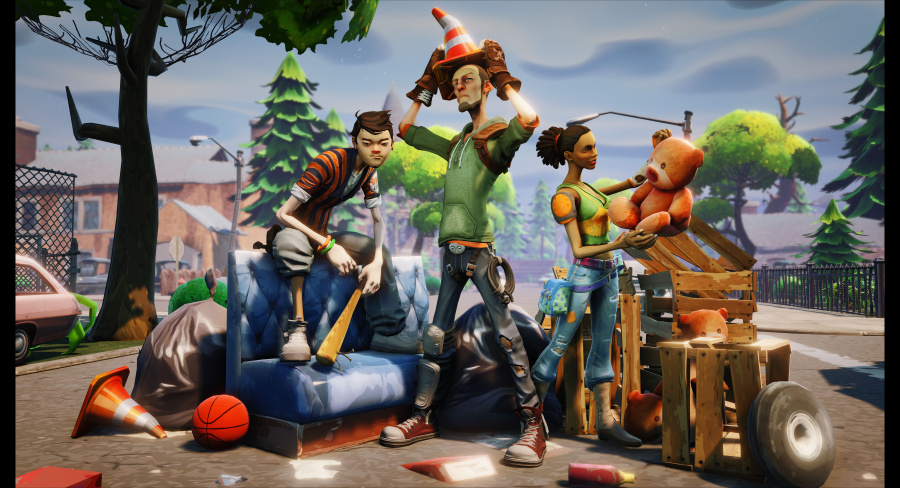 Sony is not afraid to support free-to-play games, as evidenced by the roster of complimentary content currently available on the PlayStation 4's storefront. And that change means that Epic Games is now pondering whether to bring its building affair Fortnite to the format in the future – even if it remains a PC exclusive for now.
"Things have changed from the console space and have adapted to the new market, which is cool," the game's lead designer Darren Saag told Eurogamer.net. "So, because of those adaptations, the future for where Fortnite ends up is not set in stone. I think that there are lots of possibilities about how you can interact with Fortnite on different platforms."
For those out of the loop – because, let's be honest, this game seems to have been on the backburner for an eternity – the title is essentially a co-operative survival game, where you must construct fortifications by day in order to stay safe at night. It's a bit like Minecraft, then – only instead of voxels, it's using the full clout of Unreal Engine 4.
The title's due out next year on the PC, with the likelihood of a PS4 port presumably dependent on its success on that system. It's always nice to see the roster of free-to-play options expand on Sony's super machine, so we'd happily give this a shot should it ever build a path onto the latest PlayStation platform. How about you?
[via eurogamer.net]