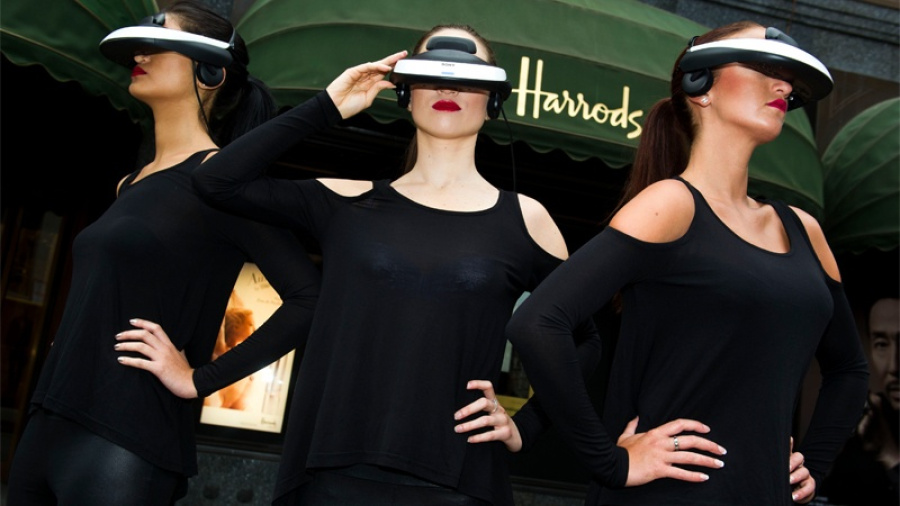 The seconds are ticking away ahead of Sony's expected PlayStation 4 virtual reality unveiling today. In truth, the circumstances surrounding the anticipated accessory's announcement are a little odd, as the platform holder is not planning a livestream of any kind. Writing on Twitter, Worldwide Studios president Shuhei Yoshida admitted that the event will be filmed, and hinted that the footage may be uploaded later on.
For those out of the loop, the abovementioned executive is set to join EyeToy creator Dr. Richard Marks and senior software engineer Anton Mikhailov on stage as part of a panel dubbed the 'Future of Innovation at PlayStation'. Scheduled to start at 17:45PM PDT (20:45PM EDT/00:45AM GMT), the seminar will supposedly see the introduction of the platform holder's PS4 powered headset, which has been a source of speculation for months.
According to reports, the Japanese giant had intended to reveal the peripheral at both GamesCom and the Tokyo Game Show last year, but it opted to focus on the actual launch of its next-gen system instead. With that now done and dusted, it's assumed that the manufacturer will announce its Oculus Rift-esque add-on during today's panel. We expect that if it is unveiled, the firm will release some form of trailer to the public to go with it.
Naturally, we'll keep you abreast of any developments. If you demand something a little more realtime, though, our friends over at Eurogamer.net are currently in San Francisco in attendance at the convention, and will be providing live updates from the company's lecture throughout the night. Point your attention through here for that – and don't forget to take a look at our feature detailing five upcoming titles that could support the hypothetical headset.