Description will appear here shortly...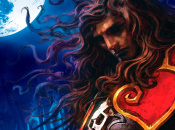 We take a look back at the Sony history of Konami's famous franchise
Konami's Castlevania series may have established its reputation on Nintendo consoles, but in recent years it has branched out to find commercial and critical success on other systems, most notably the PlayStation line of consoles. With Castlevania: Lords of Shadow 2 looming...
Hold on there, you need to login to post a comment...