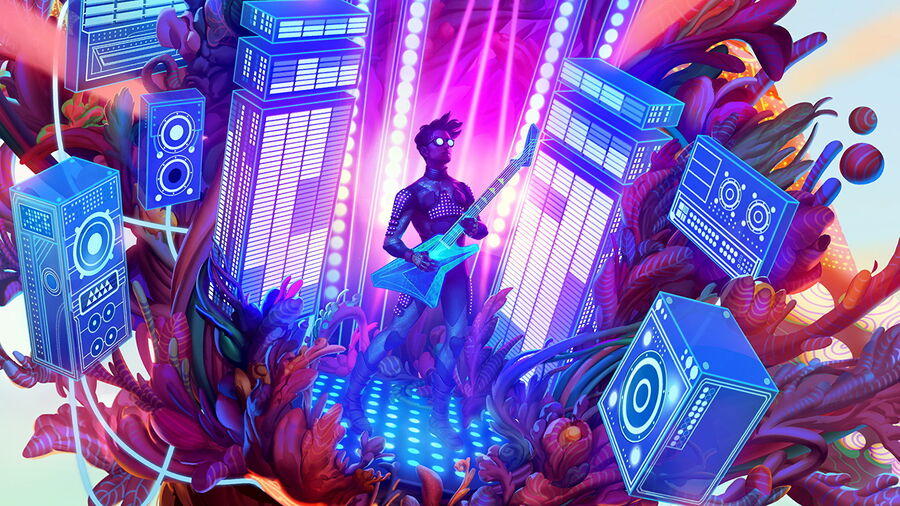 The Artful Escape is planning a headline show for PlayStation 5 and PS4, if a newly found PS Store listing is to be believed. Discovered by Well Played AU, the game from developer Beethoven & Dinosaur can be wishlisted on the digital marketplace before an official announcement has even been made. As such, it's very safe to say this PS5, PS4 port is happening in the near future. The release date is simply listed as "coming soon" for now.
The title first launched last year for PC and Xbox platforms, releasing to positive reviews. Our sister site Pure Xbox awarded the game an 8/10, calling it "a fantastic musical odyssey". It's a psychedelic adventure about escaping the musical legacy of a relative. How protagonist Francis Vendetti does that is very much outside the realms of reality.
We'll share official word once Annapurna Interactive announces the PS5, PS4 ports, but it's nice to know in the meantime The Artful Escape is definitely making its way over. Have you played this one? Play us a tune in the comments below.
[source well-played.com.au]