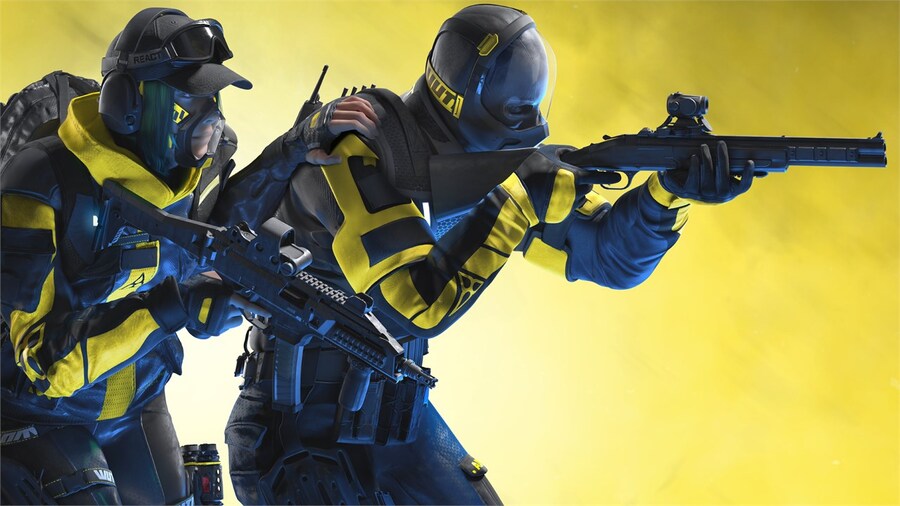 Tom Clancy's Rainbow Six Extraction is very nearly here, and some gaming outlets have just published their thoughts on Ubisoft's latest co-op shooter. Launching on PlayStation 5 and PS4 on 20th January — that's tomorrow — the review embargo has lifted, and we're finally learning whether this Siege spin-off is worth checking out.
As you can see below, most reviewers like the game, but don't love it. The consensus seems to be that this is a perfectly serviceable co-op tactical shooter that's fun with a group of friends, but a grindy progression system and imbalanced gameplay let the side down. We'll be offering you our own thoughts in the near future, but we're waiting to publish our review until having tested some aspects of the game after launch. Anyway, here's what others are saying so far:
Rainbow Six Extraction brings some great new ideas to the venerable first-person shooter as it morphs to a sci-fi co-op game, but it doesn't distinguish itself quite enough to stand out on its own merits.
Rainbow Six Extraction is a neat standalone follow-up to Siege's Outbreak mode of 2018 – it has potential but is yet to fully realise it.
Though progression feels too closely tied to a mediocre challenge system, Rainbow Six Extraction offers fun incursions against a parasitic alien threat and rewards teamwork.
For my tastes, it doesn't quite go far enough in some places, and it has lost a bit of that identity that makes Rainbow Six games special, but if you've got a few friends who are curious about it then you'll have a blast jumping into it.
A tactical FPS that borrows from Rainbow Six Siege's best bits and turns them into a moreish, alien-busting time. It may not blow you away, but it's perfect for challenging co-op jaunts with pals.
[source opencritic.com]