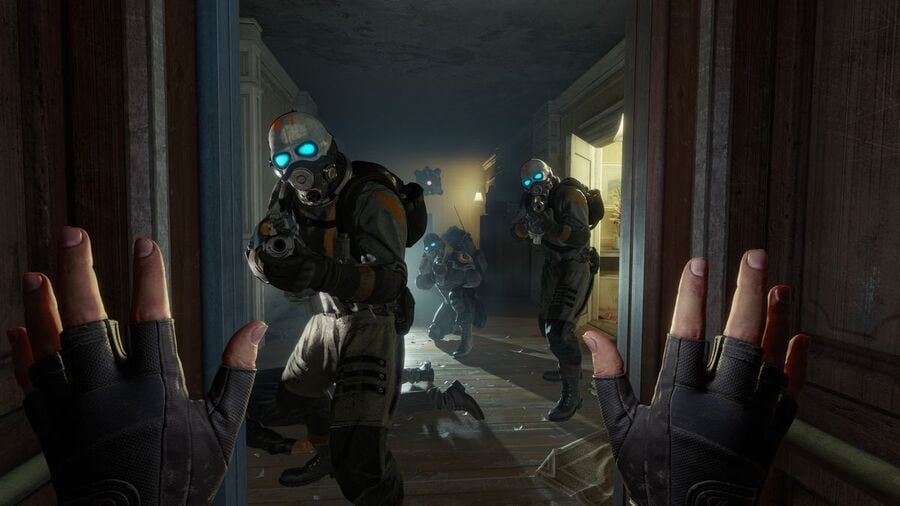 Sony will have a strong software slate in the pipeline for PSVR2, and it starts with Horizon Call of the Mountain. However, the game on everyone's lips right now is Half-Life: Alyx. Valve's acclaimed first-person shooter is widely regarded as the greatest virtual reality game released to date, and pretty much everyone is in agreement: it must be ported to PlayStation 5's new headset.
That means a lot of speculation is being picked up by the media. Nick Baker, an Xbox Era founder who's gained a track-record on social media for being "in the know" is the first to claim that conversations between the companies have taken place. "[I'm] not sure when it's happening, though. I thought this was one of those open secrets?" he said.
Baker has a mixed track record, and this is the kind of non-committal online tittle-tattle that any Twitter user could come up with – however, it's probably safe to assume that the two companies have discussed the possibility of a conversion. Sony's new hardware obviously has the requisite feature-set to make a port work, which is a strong start.
We have actually spoken to Valve in the past about the prospect of a PSVR port, and the company seemed open to the idea. "We believe Sony's VR platform has been a huge success for the medium, and we assume that lots of Sony customers would love to experience this new chapter of Half-Life," a spokesperson told us of a potential PSVR port.
Now obviously Half-Life: Alyx is a cutting-edge virtual reality game, and the original PSVR probably wouldn't have been a great venue for it – but it seems much more likely on Sony's next-gen headset. We have to imagine Sony is moving Heaven and Earth to secure this game, because it would be a huge hit for PSVR2, there's no doubt about that.
[source twitter.com]