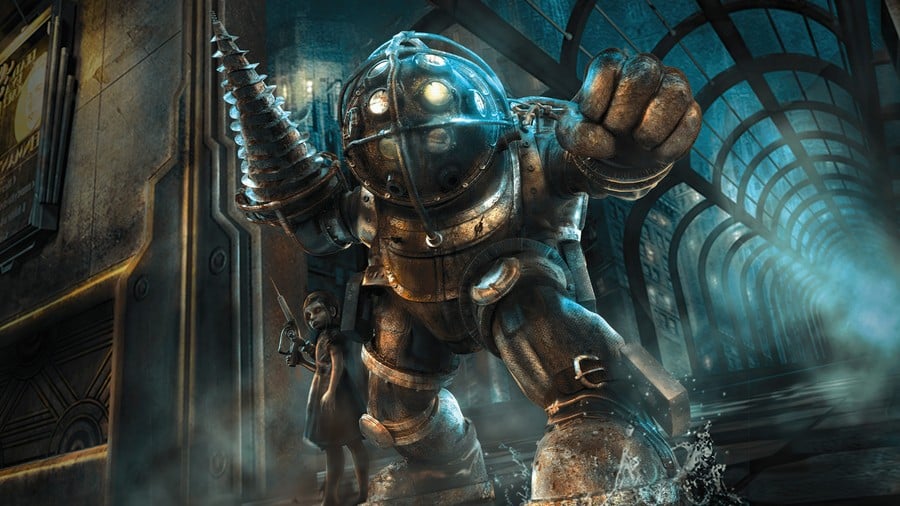 The BioShock trilogy was perhaps one of the most important series of the PlayStation 3 generation, but fans looking for the next game from creator Ken Levine have been made to wait a lot longer than usual. It's been eight years since the auteur shuttered Irrational Games and set up shop with Ghost Story Games, developing a brand new title. According to a new report from Bloomberg's Jason Schreier, that project was originally slated to release as far as back as 2017. Fast forward another four years or so and Ken Levine's latest game is claimed to be "in development hell".
Information comes via sources speaking to Schreier under anonymity in order to protect themselves. They place much of the blame at Levine's feet, who is considered "a flawed manager who often struggles to communicate his vision and alienates or browbeats subordinates who challenge him or fail to meet his expectations".
The title and release window of Levine's next game are both unknown quantities, with many reboots and changes in direction contributing to the long wait for the project to be made public. According to one of Schreier's sources, the team is optimistic that development is back on track. However, they estimated a release could still be two years away.
Ken Levine formed Ghost Story Games along with 11 hand-picked members of Irrational Games back in 2014, with the new studio now owned by Take-Two. The publisher apparently hands the team a blank cheque and free reign to do what it likes. While this creative freedom may seem empowering, the Bloomberg report speaks to how the project quickly spiralled out of control.
A former employee said: "The ideas and ambitions were great, but the scope just grew and grew without concern for the team's ability to get it done by our fall 2017 deadline. Ken wanted to make a triple-A game with a 'budget' team size. It was never going to happen." Others described Levine as "charming and charismatic", but he can also "become moody and lash out, singling out an individual, while berating them in front of their co-workers". Half of the 11 former Irrational Games employees personally picked to help lead Ghost Story Games have now left the studio.
[source bloomberg.com]