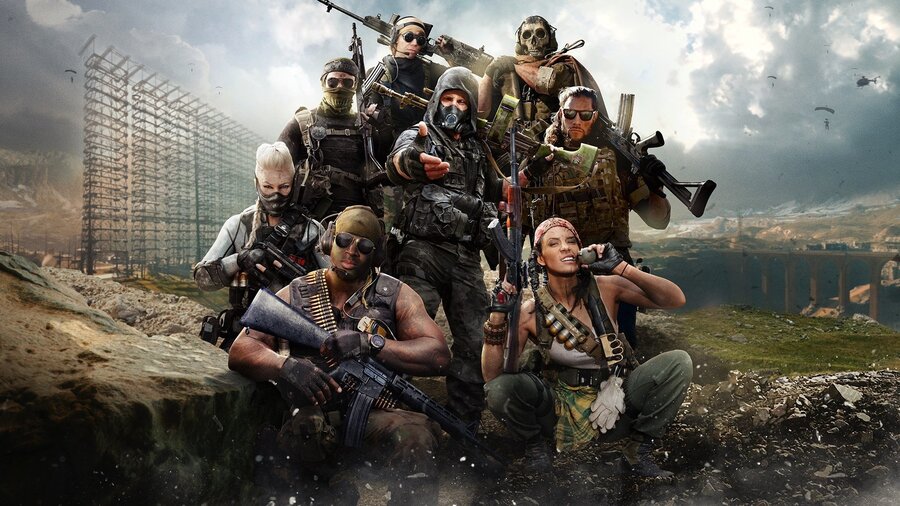 The majority of QA testers at Call of Duty: Warzone developer Raven Software will today stage a walkout in protest of sudden layoffs that have hit the studio. Previously promised wage increases as part of a new payment structure, Activision let go of "valuable members of the team" one after another. The protest coincides with Warzone's biggest ever update, which includes a brand new map and anti-cheat software releasing on Wednesday. Those walking out say they won't return to work until the layoffs are reversed.
In a statement, they ask full-time positions are granted for all. "In response to the events of Friday, the Raven QA team and other members of Raven's staff will be walking out with a singular demand: Every member of the QA team, including those terminated on Friday, must be offered full-time positions. Those participating in this demonstration do so with the continued success of the studio at the forefront of their mind." You can read the full statement through the link.
12 Quality Assurance testers were told they would be let go on 28th January 2022 at the end of last week, all of which are said to be in "good standing". The team says it has just worked through five weeks of overtime, and more crunch is expected at the end of the year. Some of the employees Activision has let go even relocated to Wisconsin (where Raven Software is based) in anticipation of the return to in-person work.
Workers feel they have been strung along by "positive departmental changes," which was seen as the reason why nobody received promotions or pay rises that should have been put in place by March 2021. "Terminating the contracts of high performing testers in a time of consistent work and profit puts the health of the studio at risk. Additionally, these actions go directly against the positive culture that Raven has created over the years. The end goal of this walkout is to ensure the continued growth of Raven as a studio and to foster a positive community for everyone who works there."
In response, Activision has issued the following statement: "We are converting approximately 500 temporary workers to full-time employees in the coming months. Unfortunately, as part of this change, we also have notified 20 temporary workers across studios that their contracts would not be extended."
[source twitter.com]